Twenty Fourteen: Gap missing above static page using full-width template
Description
When the full-width template is applied to a page with a featured image, the gap between the featured image and the top black bar is not present, like it is in every other type of view. Example: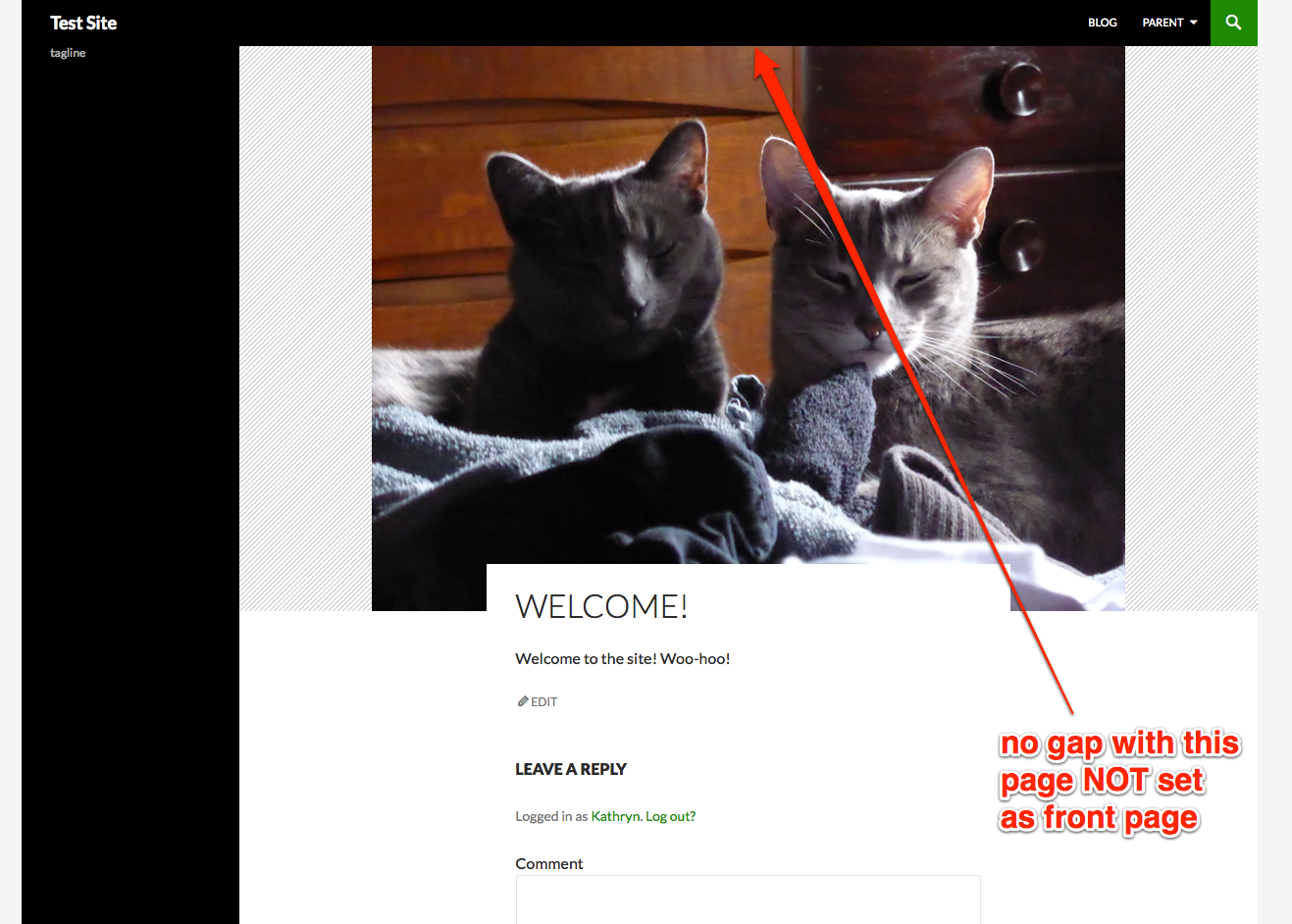 If a static page with featured image, using full-width template is set as the front page, the gap is present as expected: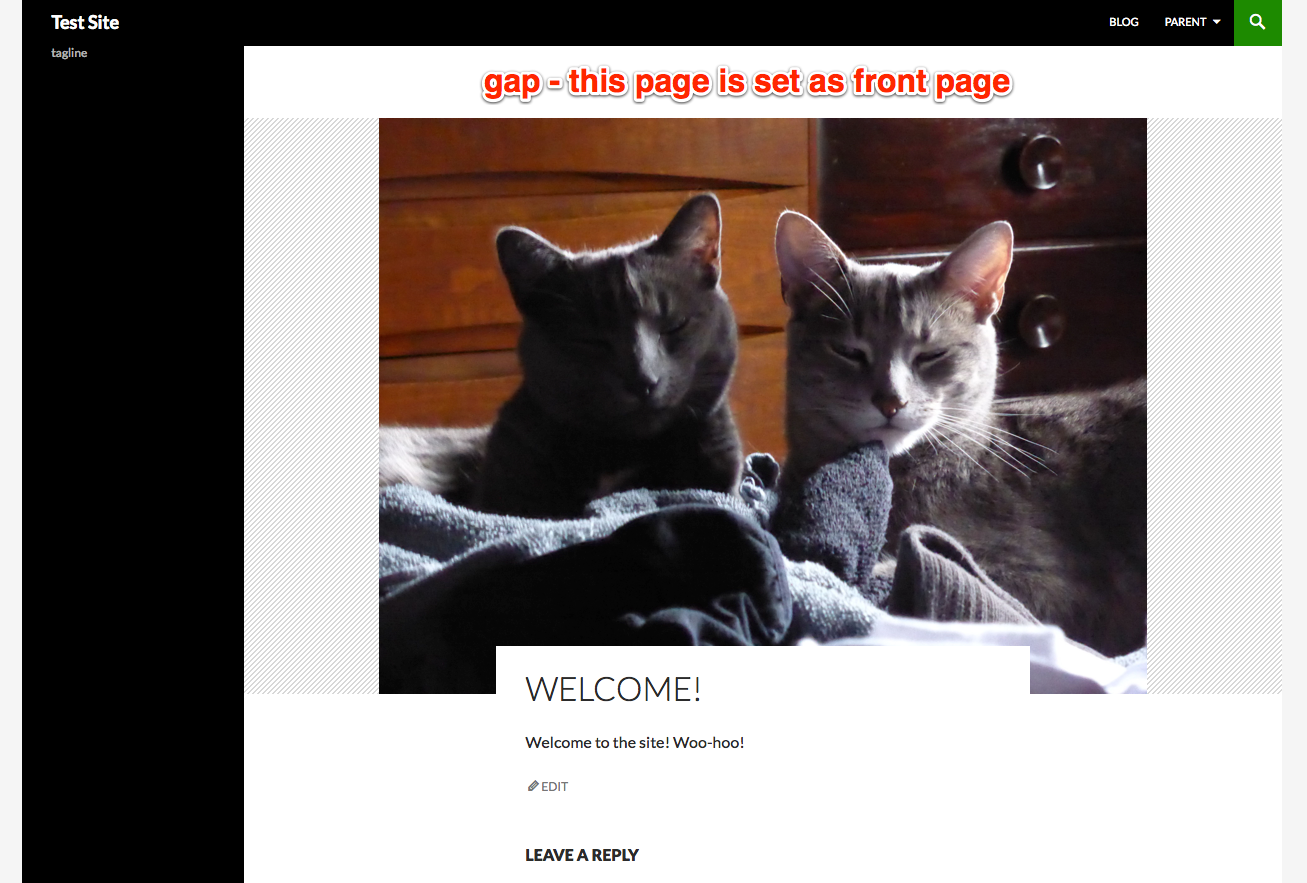 Without a featured image the gap is present either way.

Confirmed with Obenland that this is probably a bug.

Reported in: ​http://wordpress.org/support/topic/twenty-fourteen-featured-image-spacing-on-frontpage