Comments listings empty author IP link
Description
If, for any reason, comment_author_IP() returns an empty string, an empty link will be printed in the Comments listings. When tabbing with the keyboard, this link can be activated and it's a useless tab stop for keyboard users.
In Firefox the empty link is clearly visible when focused, while in Chrome it's a bit more difficult to spot, see screenshot: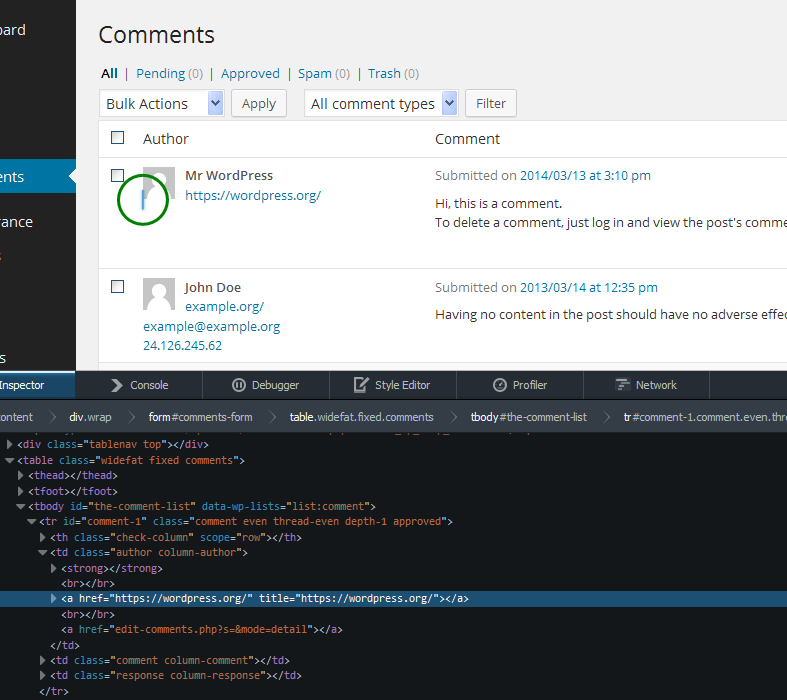 Proposed patch prints the link just if comment_author_IP is not empty.