Show username in wp_dropdown_users when deleting users, not display name
Description
wp_dropdown_users, by default, shows the display name for a user.

The function is used in users.php to show a list of users, so that you can attribute posts to someone when deleting an existing user. It should show the username so that the exact list shows up. I just had a situation trying to delete a user where I had multiple "Tom"s show up as display names, with no idea which to delete.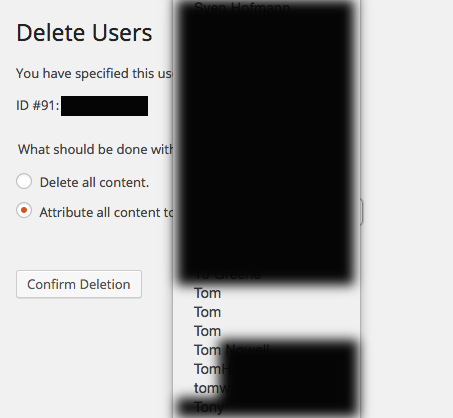 We can easily use the show parameter where wp_dropdown_users is used in users.php to delete a user to make this actually usable when deleting users.