Remove the "Update siteurl and home as well" checkbox option on multisite "Edit Site" screen.
Description
In #22383 there is a discussion about what a possible use-case might be for this checkbox. No one seems to understand why it's there, specially with the combined "home" and "siteurl".

This ticket serves to try and understand a use-case for it and, if none is found, simply remove the checkbox from the UI for simplification.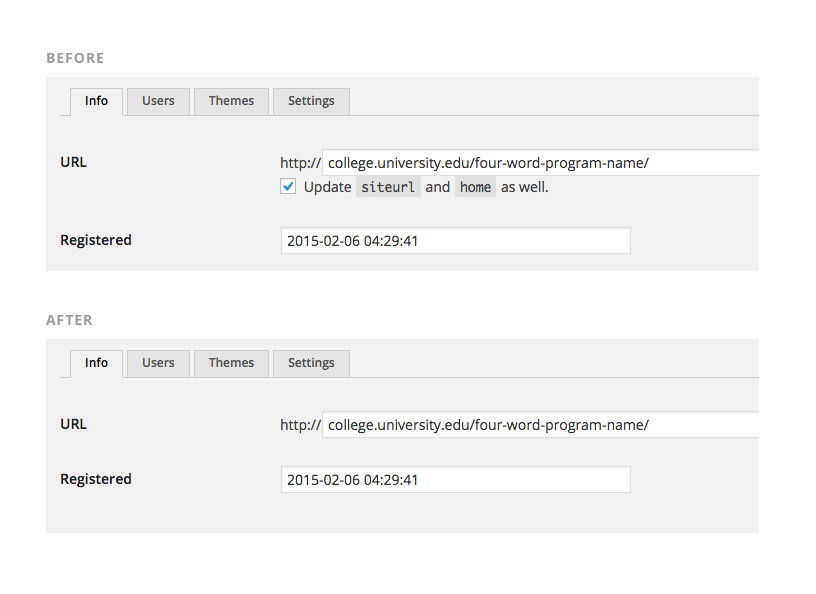 (This idea is mocked up as if #22383 is already implemented)