Customizer Menus: Difficulties when reordering menu items by Dragging and Dropping
Changing a menu item's depth in the new menu customizer is difficult. While moving horizontally, if you also happen to move the item up one or more pixels, the menu item snaps back to its original depth when dropped.

The drop zone when changing depth needs to be increased, as per the existing Appearance > Menus interface. Here's an animated gif showing what happens.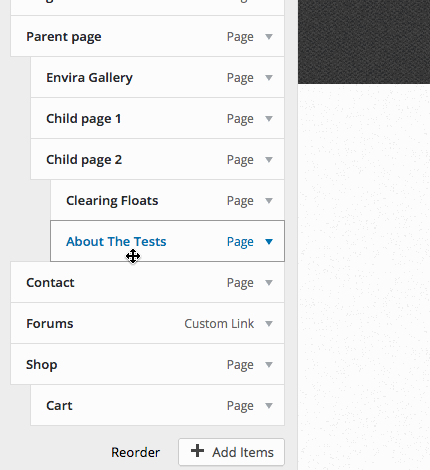 With such a precise dropzone, this makes dragging menu items around in the menu customizer a slow process as you have to be more precise about where the item is dropped.

It will affect people who aren't that steady with their hands (eg. elderly, people with disabilities). It will also affect people who's eyesight isn't 100% as they may not notice if they've moved the menu item vertically whilst dragging.

As a comparison, here's a gif showing the existing Appearance > Menus interface. You can see the dropzone is much more forgiving.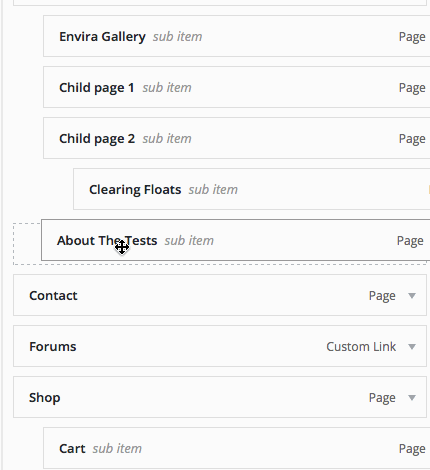 On a side note, if you happen to drag the menu item down whilst dragging, there seems to be a greater range of movement allowed.

Tested on 4.3-alpha-32991