Admin menu update/comment count notification accessibility
In the admin menu, when there are updates or pending comments, they're notified to users with a small number in a colored circle. Red or blue depending which is the current active menu item.

From an accessibility point of view I can see three issues here:

color contrast (both #d54e21 and #00b9eb are under the required 4.5:1 ratio)
the numbers font size is really too small
the numbers are just... numbers and would need a more descriptive aria-label
About colors and font size, any change here would require design feedback so: designers welcome!

Screenshot for reference: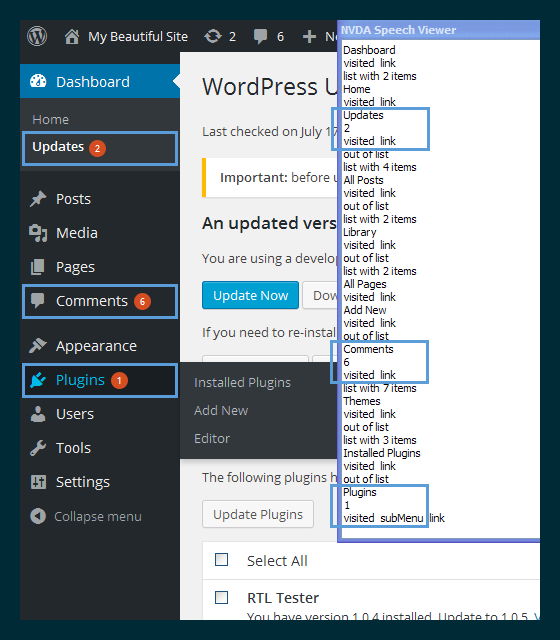 Tracking label: #a11y-color