Publish box timestamp form elements initial focus
Description
In the Post Publish box, when opening the timestamp expandable div, focus is moved to the "Month" select. This is correct when the language set is English.
Turns out translators can swap the fields to adapt them to their locale date format, for example see the Italian publish box in the screenshot below: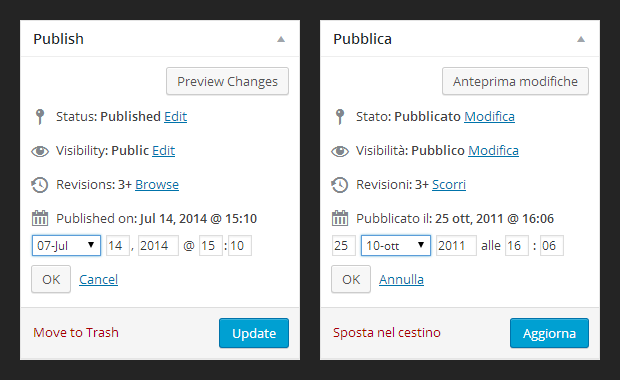 I guess Italian is not the only case and we shouldn't assume the Month select will always be the first form element.