Customizer initial focus
Description
Hat tip @folletto for pointing this out.

When the customizer loads, focus is moved to the "Close X" link. See screenshot: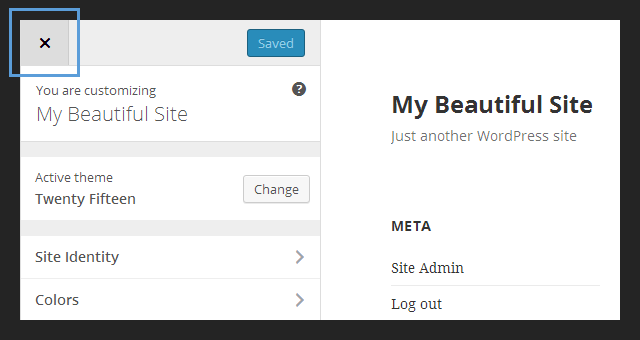 From a visual/UI perspective, this makes difficult to craft a proper focus style for the "Close X" (and other controls) since using a "strong" style and having this element always initially focused would draw users' attention on this element on Customizer load, which is inappropriate.

Moreover, as far as I can tell, moving initial focus to the Customizer is only necessary when the Customizer gets loaded in the iframe "overlay". Instead, when it loads in the normal customizer.php page, there's no need to change the native focus order.