Toolbar in comment reply box loading vertically in portrait mode
Description
Tested in in portrait mode for the Safari and Chrome apps on the iPhone 5S and iPad Mini (1st gen), and Chrome on the Samsung Galaxy S6; when replying to a comment in wp-admin, the toolbar items appear stacked on top of one another rather than being side-by-side.

Steps to reproduce:
1) Go to dashboard.
2) Go to Comments.
3) Click on Reply to one of the comments.

Screenshot on iPad Mini (1st gen)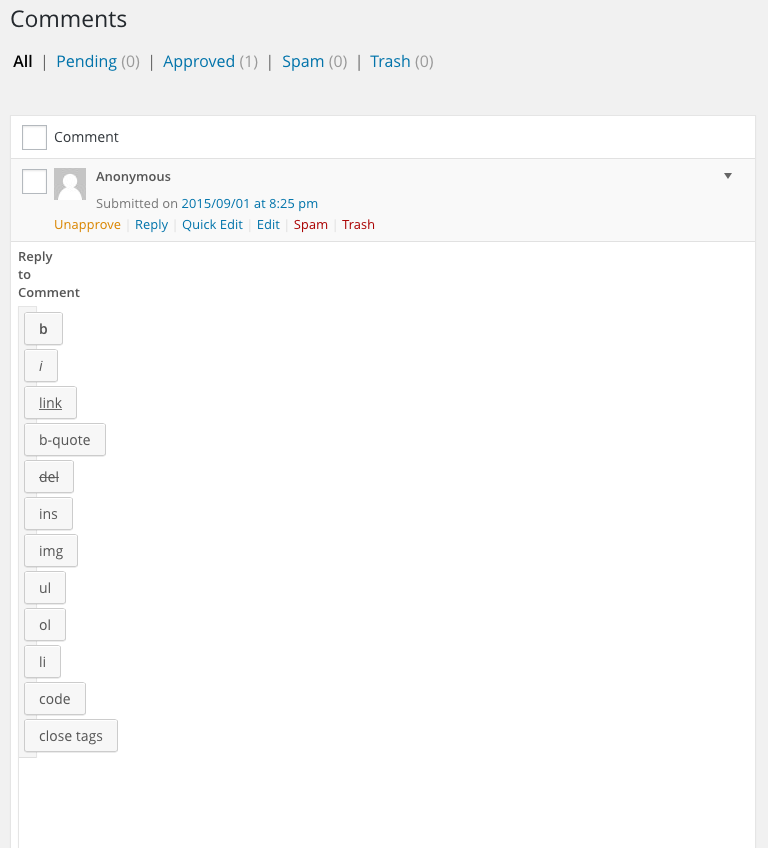 This only happens in portrait mode; when you move to landscape mode, the toolbar buttons shift so they appear side-by-side as they should.