#a11y-headings - the wp_comment_reply() h5 headings
These headings appear in several places: in the Comments screen, in the Edit post screen and in the Dashboard: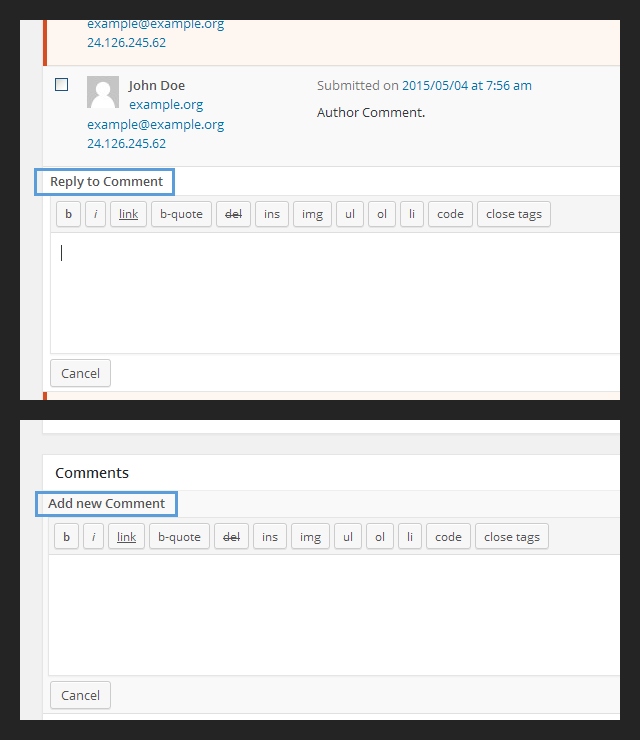 Depending on the screen, they should use a different heading level. By the way, wondering if they should be headings in the first place. Maybe we should simplify and just make them paragraphs. Thoughts?

#a11y-headings