Comments: duplicated "author" ID and Quick Edit form
Description
In the Comments screen both a table column and a form field have an ID with value "author". This prevents the label associated to the form field to correctly work. To reproduce:

go in the Comments screen
"Quick Edit" a comment, a form will appear
click on the "Name" label (see screenshot below)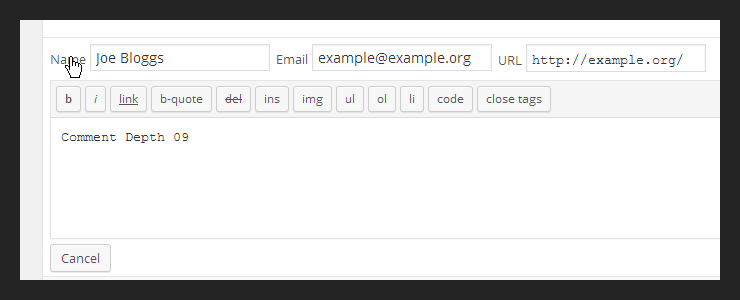 When clicking the label, focus should be moved to the form field.