Menu Customizer: focus doesn't move to available menu items search
Description
Regression from 4.3. When activating the "Add Items" button, the available menu items panel opens and focus should move to the search field. Instead, it stays on the button: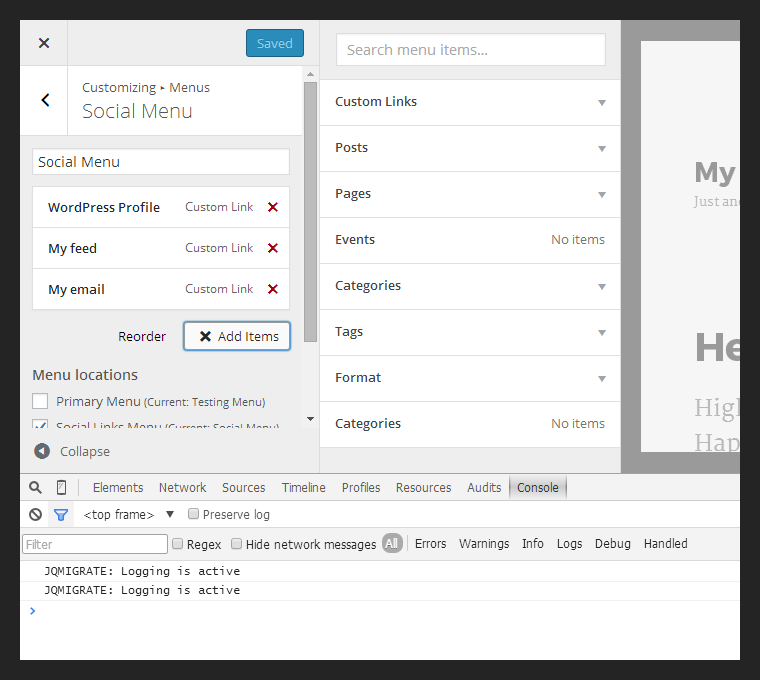 No JS errors. Reverting r34219 fixes it. I'm not sure why this is happening but maybe worth considering a couple of things:

never use "all" for CSS transitions unless strictly necessary. The animated property here is "height" and in fact setting the transition only on "height" fixes it
not sure using a CSS transition on elements that are already animated with JavaScript is a good idea in the first place. CSS transitions take a start and end values and than make a transition between the two values, while JavaScript animations are usually "continuous" so I'm not sure what's really happening here :)
I'd recommend to completely remove the CSS transition, can't see any relevant difference with or without it, unless I'm missing something.