Consider removing the "list of files which will be deleted"
Description
When removing a Plugin (or a Theme from the Network), there's a link to toggle the list of all the files which will be deleted: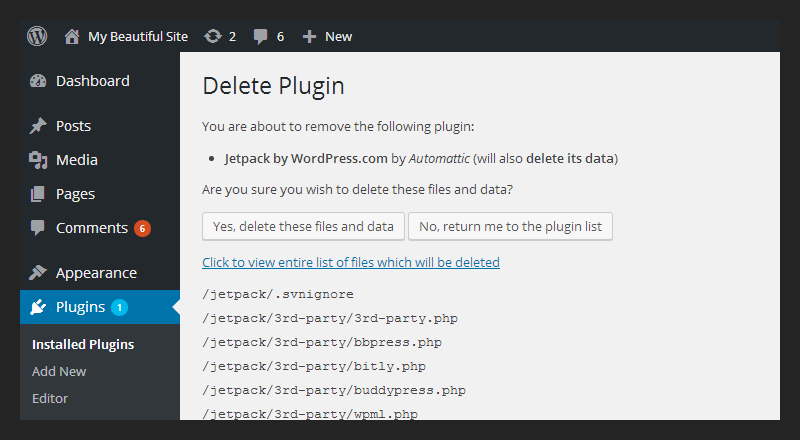 For accessibility, this link should be a button (maybe styled like a link) and should use an aria-expanded attribute to give screen reader users some feedback about what it does.

By the way, wondering if it would be better to remove this feature entirely. Is it really useful for 80% of the users? As a user, I wouldn't really be interested in looking at a list of files and probably I wouldn't even know what they are and what they do :)

Removing it and having a cleaner UI seems to best option to me, unless I'm missing something. Any thoughts more than welcome.