Remove title attributes: the revisions limit in the Publish box
Description
See related #24766 and all the following tickets about title attributes.

When a revisions limit is set using WP_POST_REVISIONS and a post has reached the revisions limit, a title attribute is used in the Publish box to convey this info. Notice this title attribute is used only when the limit is reached.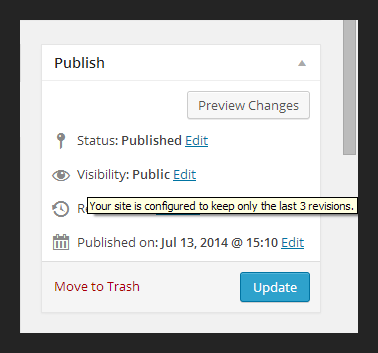 If this is considered a relevant information to convey, then maybe there's something lacking in the interface :) I'd recommend to find a simple way to display it as plain text in the box. If not relevant, should be simply removed.

Personally, I'd lean toward the first option. Needs some UI feedback.