Change wording on password protect form to not use submit
Description
The password protect form uses the word 'submit'. As seen here: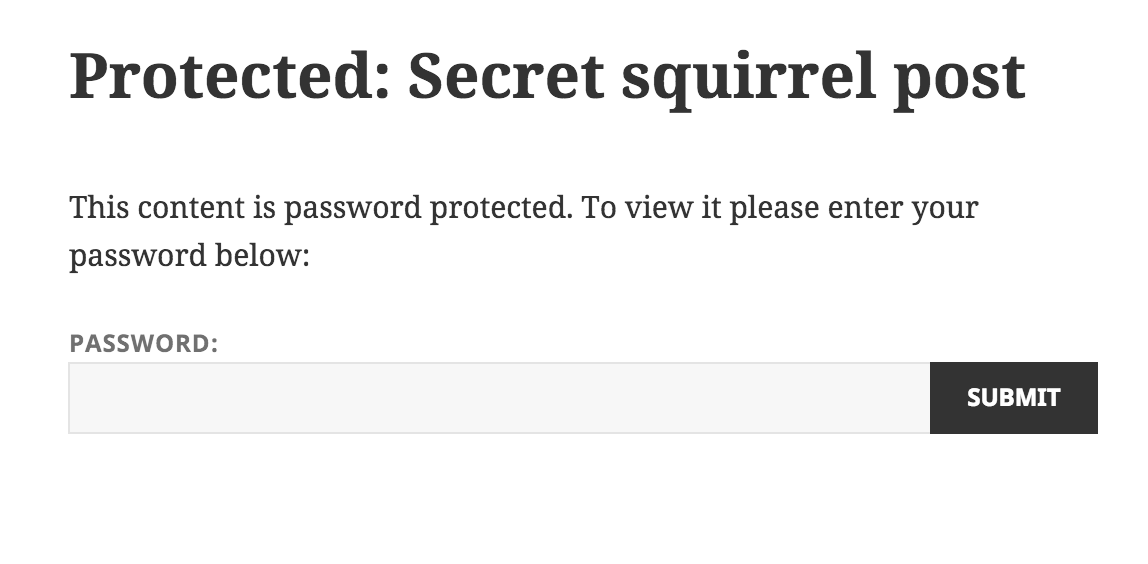 Submit isn't a great word to use for forms at all and there are much better calls to add something. It's a small but friendlier change to remove this word and replace with something else.

There are a few options as to what we could replace it with:

Add password
Go
Enter
View post
Even if the above aren't considered good options, I am sure we can come up with something better than 'submit'.