Insert attachment should not always https
Description
In [35804], WP_CONTENT_URL began to reflect current url scheme.

so, Image url when insert from editor with https (and front is http) will have https.

but some case like using Self-signed certificate, or like local-only ssl admin, admin only ssl... ―― they are not recommended but some user using it ―― the image cannot show in front (non-admin user:viewer)

If wp_get_attachment_url's response filtered like below, it will well but it need some conditional branching.

<?php




add_filter

(

'wp_get_attachment_url'

,

function

(

$url

)

 

{


  

return

 

set_url_scheme

(

$url

 

,

'http'

);




});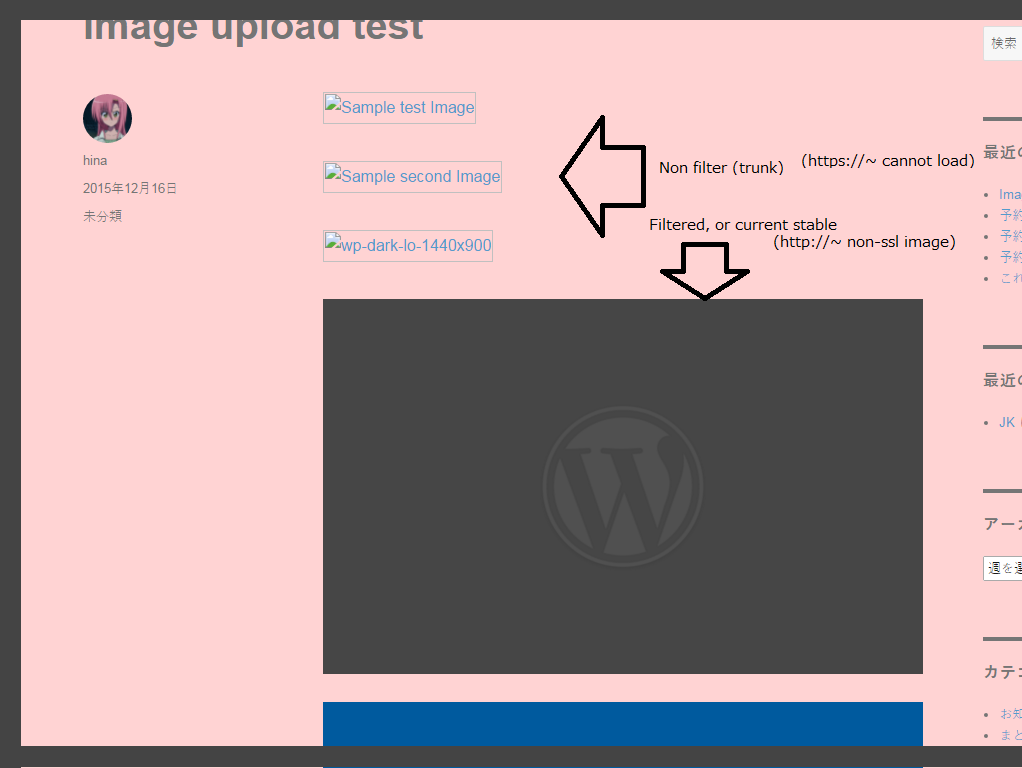 (p.s. is this a plugin territory?)