Remove title attributes: the Link Manager screen
Description
See related #24766 and all the following tickets about title attributes.

The Link Manager is disabled by default since WordPress 3.5 and it can be re-enabled with the ​Link Manager plugin.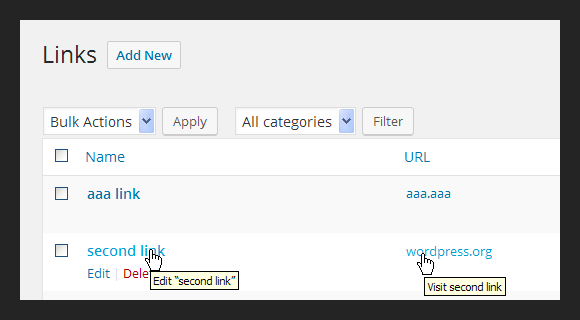 The first title attribute should expand the link text using screen-reader-text, as already done for example in the Media Library list table (please notice this should be done for all similar links in the List Tables).
I'd suggest to simply remove the second title attribute. since it's a link in a "URL" column and it's clear enough.