Remove title attributes: the Star Rating
Description
See related #24766 and all the following tickets about title attributes.

The Star Rating (wp_star_rating()) outputs a rating visually rendered with "stars" and optionally the number of ratings.

Hovering the stars, a title attribute appears that repeats the same information already conveyed by text hidden with screen-reaer-text. See screenshot: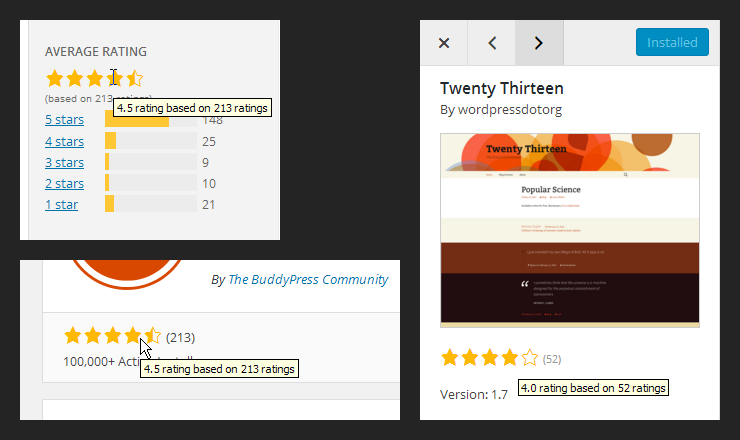 I'd propose to simply remove the title attribute:

sighted users can actually see the stars, no need for a title attribute
the hidden text is already available for assistive tech users
A proper fix should also hide to assistive technologies the visible number of ratings (already included in the hidden text) using aria-hidden.