Remove title attributes: Plugins and (Network) Themes updates
Description
See related #24766 and all the following tickets about title attributes.

In the Plugins and (Network) Themes list tables, when there are available updates, a title attribute is used on the "View version details" link to reference the Plugin or Theme name. See screenshot: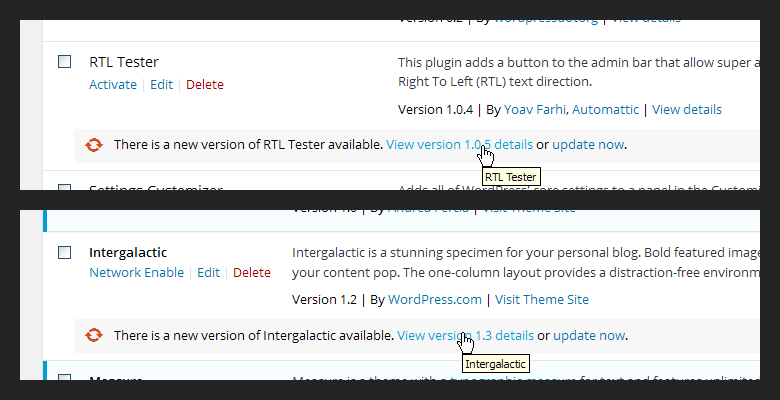 I'd propose to simply remove the title attribute and use an aria-label attribute to expand and override the link text. Also, the "update now" link should be expanded with an aria-label attribute to make sense also when read out of context.