Remove title attributes: the Comments screens
Description
See related #24766 and all the following tickets about title attributes.

In the Comments screens, the action links for each comment have title attributes that mostly repeat the information already provided by the link text. There's also a bit of inconsistency between the terms "comment", "this comment", and "this item". Some links have no title attribute at all. See screenshot: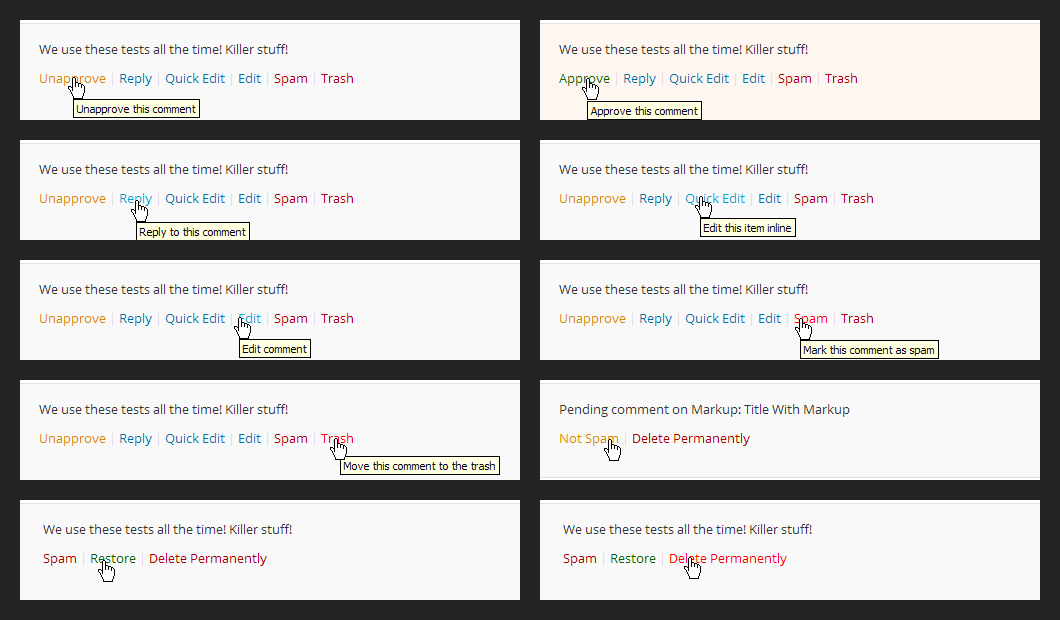 I'd propose to simply remove all the title attributes because visually they don't help so much. For accessibility, each link should be expanded to give some context about the item it is related to. Unfortunately, comments don't have a title so I can't think of any proper text to use other than "this comment". Any thoughts more than welcome.