Remove title attributes and other improvements for the Menus screen
Description
On the Menus screen, some input fields have title attributes that are then used via JavaScript as visible placeholders, changing on the fly their value attribute.

The menu name and "Quick Search" fields: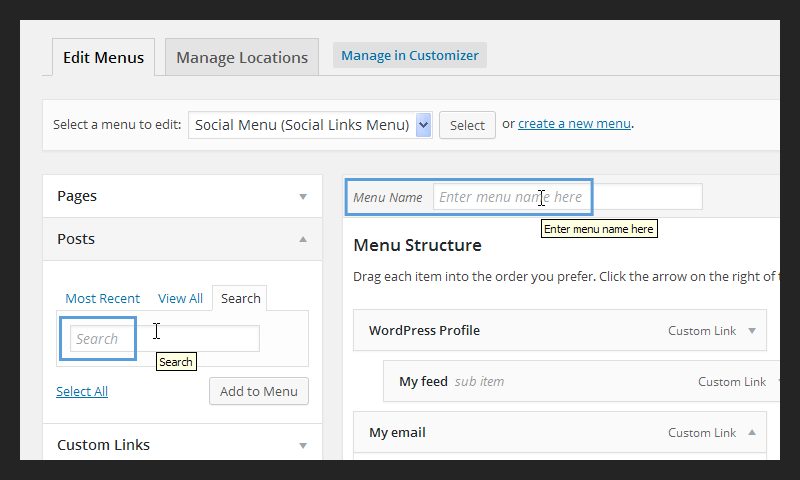 Please notice that since focus is automatically moved to these fields, it's almost useless to have a "placeholder" that gets removed on focus.

I'd say that visually, there's no need for these title attributes/placeholders because the fields purpose is clear enough from the context. The menu name, when creating a new menu, has also a description below that further clarifies:


The "Quick Search" fields just need a label (hidden with screen-reader-text). Also, users already clicked on the "Search" tab so it's clear what the input field purpose is.

About the custom link fields: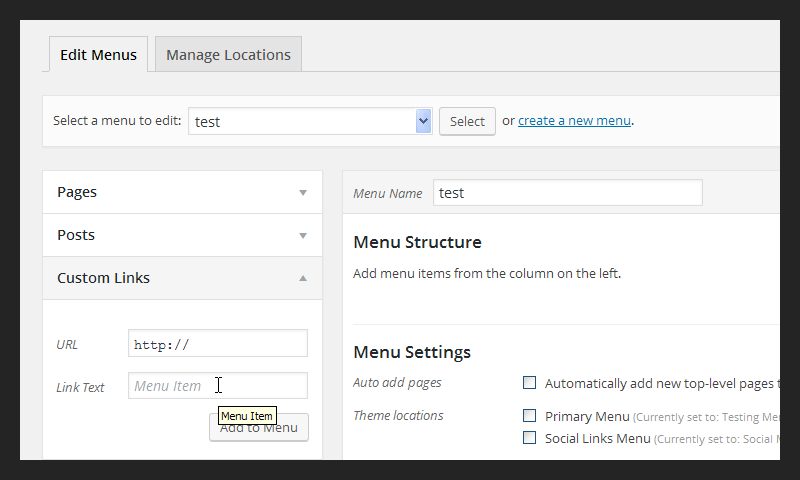 I'd say they're clear enough and there's no need for the "Menu Item" title/placeholder.

Finally, the menu items in a menu have title attributes that get updated when users reorder the items: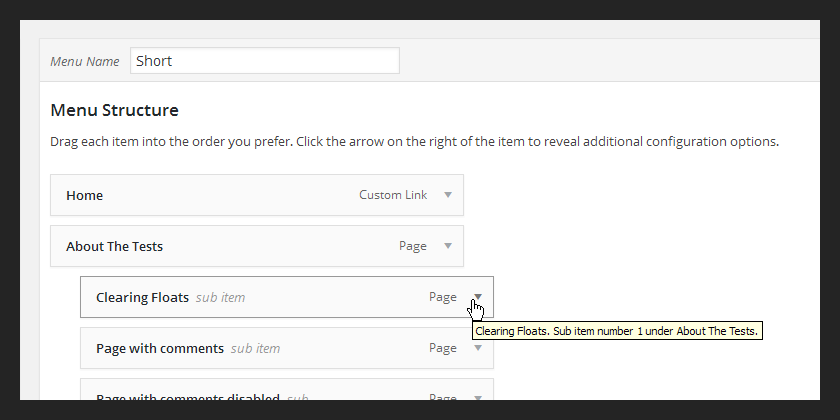 I'd propose to replace them with aria-label attributes. Sighted users can actually see the items new position. Screen reader users will benefit from the aria labels announcing the new position.

This would also allow to completely remove wpNavMenu.setupInputWithDefaultTitle() and there's room for further improvements:

add missing labels and improve the existing ones
target the "Create new menu" field description with an aria-describedby attribute
the "custom links" labels and inputs should be updated also in the Customizer, solving also a CSS alignment issue
introduce a generic, reusable, .wp-initial-focus CSS class to be used for the sole purpose of setting the initial focus
"Quick Search": uniform the attached events, see comment 59 on ticket 26600
"Quick Search": avoid new AJAX requests to be triggered when the key pressed (e.g.arrows) doesn't change the searched term