List tables: Post format links improvements
Description
In the Posts list table, when posts have a post format, an icon link is displayed next to the Post title (see screenshot below).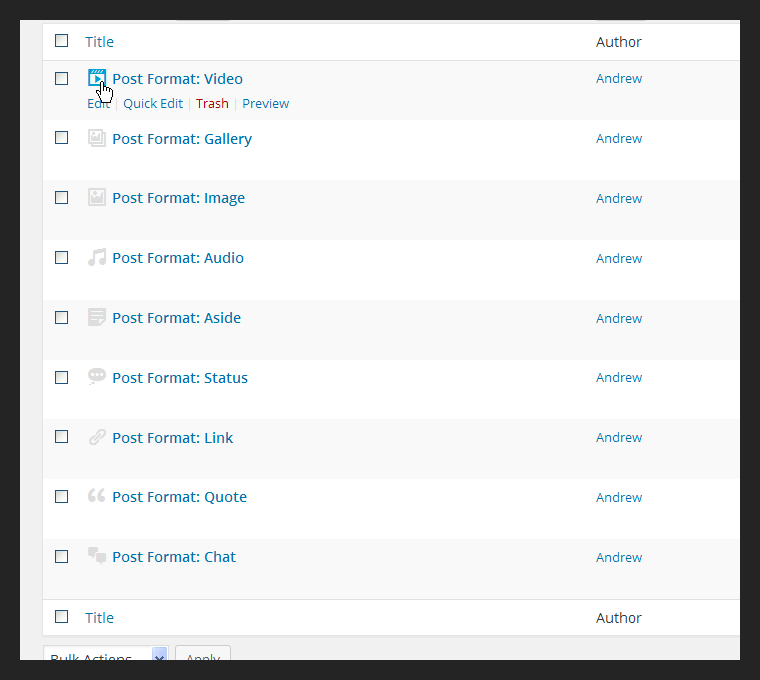 Ideally, since this is a tabular data, the post format should be in a dedicated table column. By the way, list tables have already several columns and plugins can add their own ones so this change should be carefully considered and would probably require some discussion.

Meanwhile, there are a couple of simple improvements that could be easily implemented:

Clarify the link purpose
Currently the link says, for example, "Video" while clicking on it brings users to a list of all posts with that format. It should probably say "View all posts with video format" and at the same time make clear that post has a video format. Bit tricky but I'm confident a proper wording would solve this issue.

Color contrast
Should be improved. The icon's color is #ddd on a background color #ffffff or #f9f9f9 with a contrast of, respectively, 1.4:1 and 1.3:1. Should be at least 4.5:1.