Color contrast: checkboxes and radio buttons
Description
See related #31713.

As part of the effort to audit color contrast in the admin and make the contrast ratio at least 4.5:1 (WCAG AA level) it would be important to consider also form controls.

Starting with checkboxes and radio buttons, some browsers allow them to be styled, some don't. The actual rendering of these controls also varies depending on the operating system but where the styles provided by WordPress apply (basically on Webkit browsers), the color contrast is really low.

See in the screenshot below, checkboxes in latest Chrome and Firefox on Windows 10: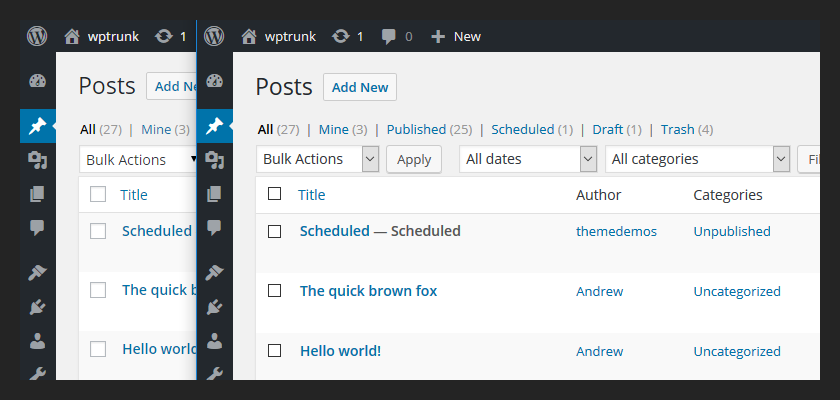 Form controls are such a fundamental part of any user interaction and should be clearly visible to all users, also low vision or color blind users.

We've discussed a bit this issue in the accessibility team and there's no objection to style them, by the way the border color should maybe standardize to a darker one, like Firefox does.

Any thoughts and patches welcome :)