Focus inside theme modal dialog window under Appearance >> Themes
Description
I was checking Appearance >> Themes using keyboard only: Tab, Shift+Tab and Enter. When I open the first and active theme modal dialog window, focus is acting weird.

Focus is not set on the first focusable element. It goes to the Customize link.
Focus does not stay inside the modal dialog window when tabbing.
Both of these works fine when I open the second, non active theme.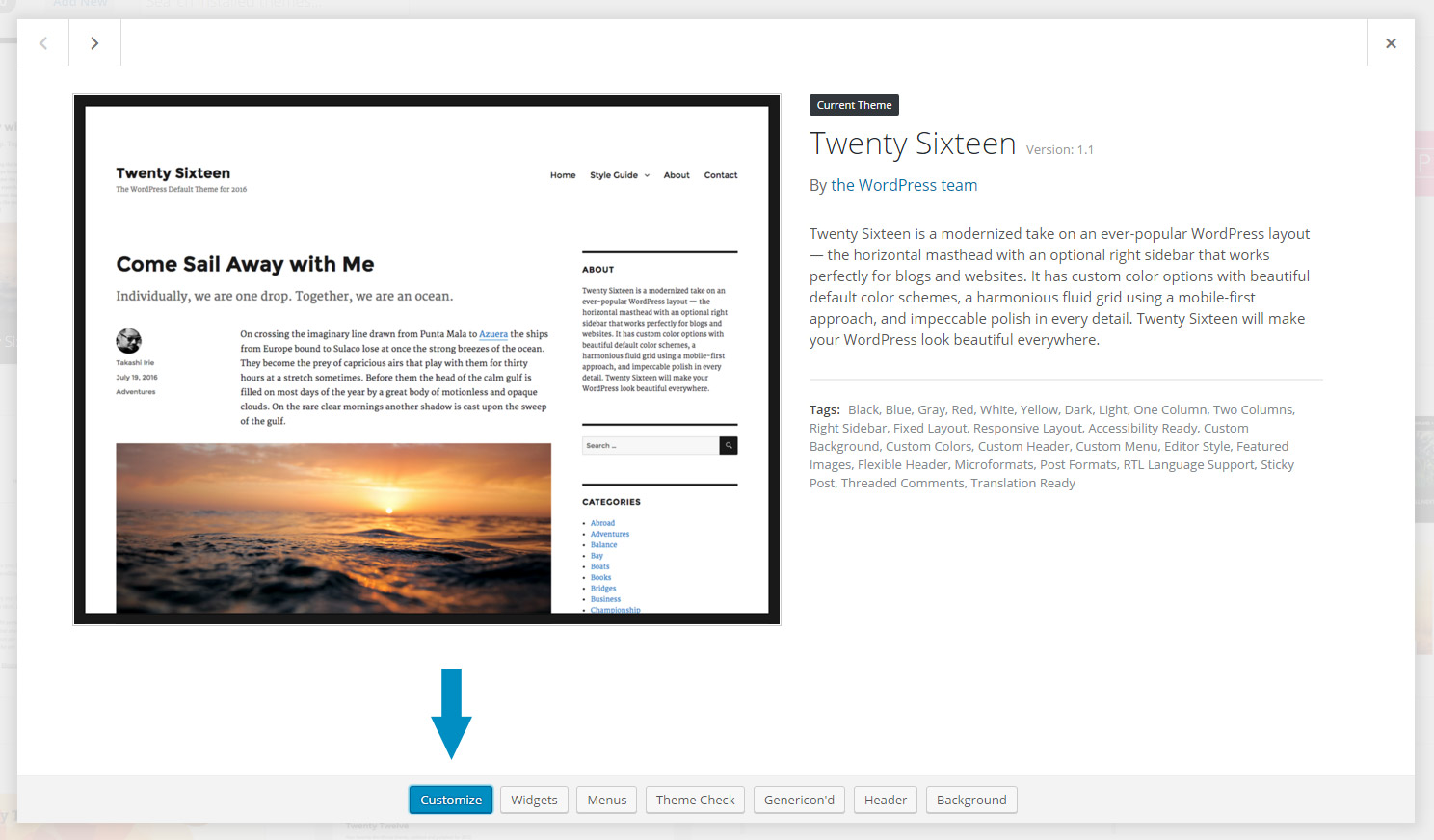 When I open any non active theme modal dialog I noticed also couple of focus issues.

I can't focus on Delete theme button when tabbing trough the theme modal window on non active theme.
But when focus is on Show previous theme button I can focus the Delete theme button when I use Shift+Tab.
But then again if I continue Shift+Tab, focus is locked between Show previous theme and Delete buttons.