Customizer message when not showing widget area needs refinement
Description
Currently we get the following message:

"There are no widget areas currently rendered in the preview. Navigate in the preview to a template that makes use of a widget area in order to access its widgets here."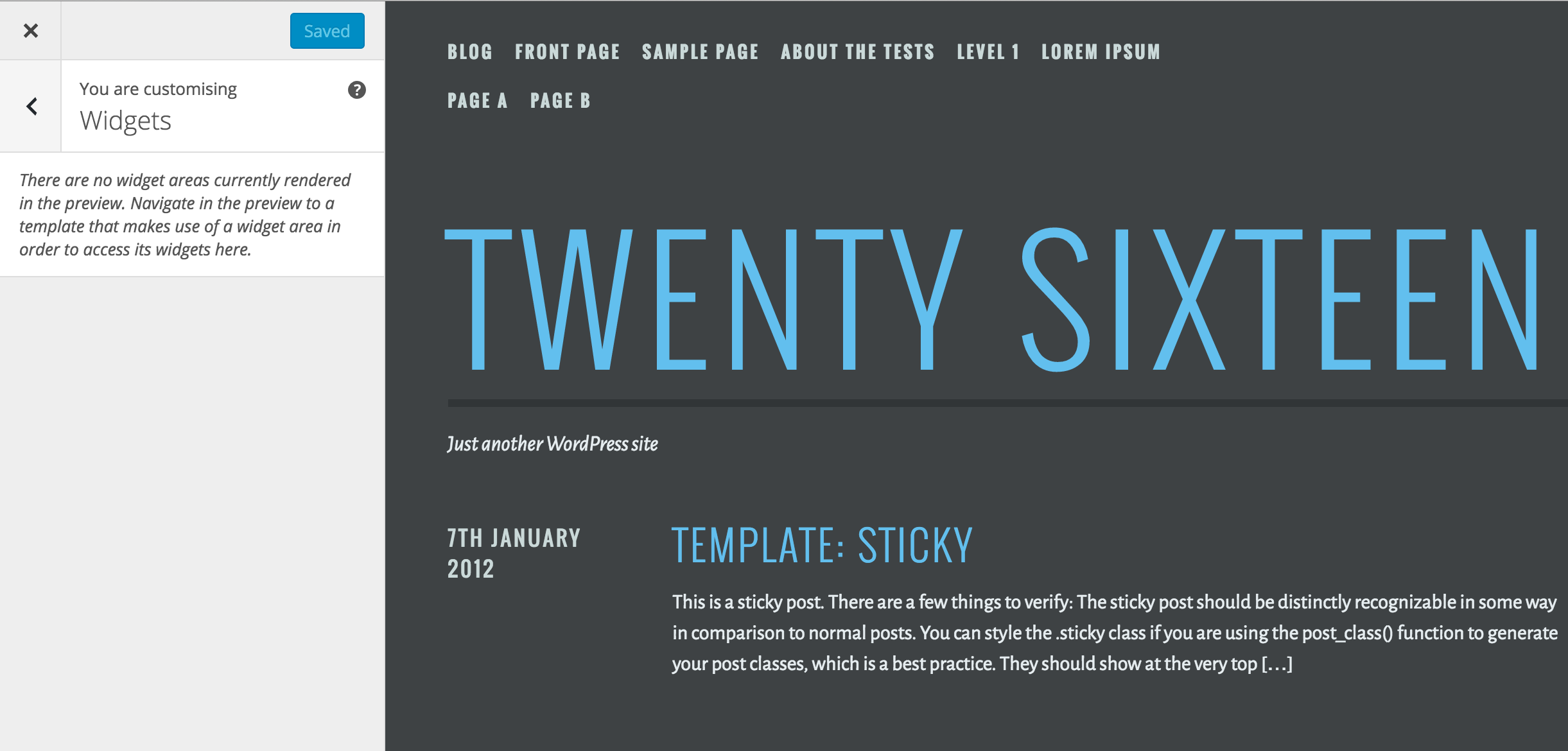 This is not very helpful. A suggested option could be:

"There are no widget areas on this page shown, however other sections in this theme have them".

I think also actually just showing them anyway could be good. It feels weird to not show them and then give this message.