Color contrast: the Edit Comment screen "Status" box labels
Description
See related #31713, #35659 and #35622.

In the "Edit Comment" screen, the "Status" box has three radio buttons with colored labels. The current orange and red don't have a sufficient color contrast ratio of at least 4.5:1.

Quickly ​discussed on the Slack design channel and agreed to simply remove the colors, see screenshot below.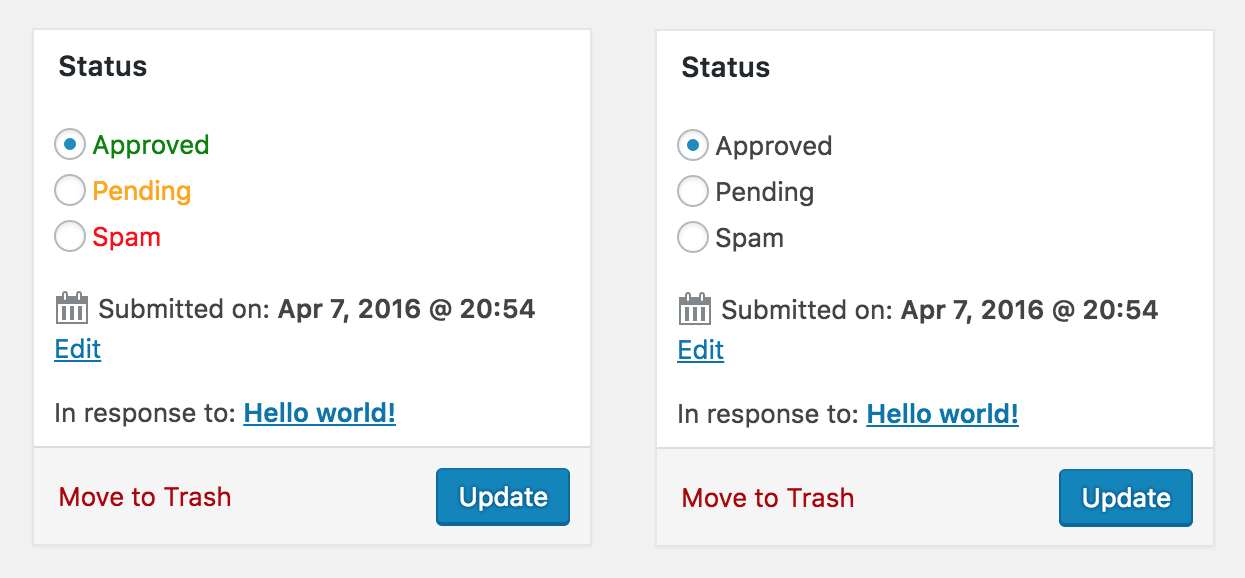 Worth noting orange it's basically impossible to contrast with a white background unless it's turned to a nearly-red or nearly-brown color. Also, it was pointed out the current red "Spam" is competing with the red "Move to Trash" below.