Media: make the inline uploader button a real button
Description
In [32467] the inline uploader button in the media template was changed in a real <button> element for better accessibility and semantics. By the way, wp.media.view.UploaderWindow still creates and appends to the body a link that, after some replacements that happen in wp.media.view.UploaderInline, is then used in the uploader.

Basically, the "Select Files" control is still a link, thus defeating the purpose of [32467]: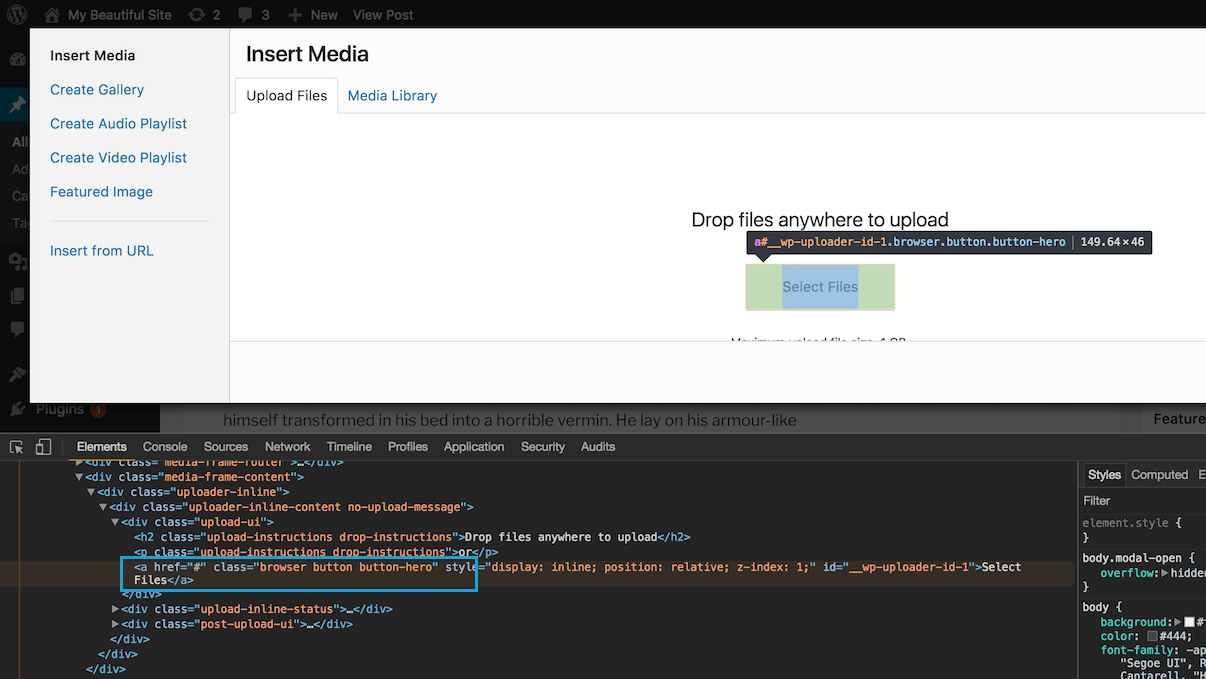 Since non-link links should be buttons (see #26504 and the related tickets), this should be changed in a <button> element.