Mobile Customizer issues activating themes
I did this test on an iPhone 7 Plus.

There are a number of confusion points activating themes on mobile through the customiser.

Firstly, you are given no indication how to get to 'live preview' once you click, you simply get back to the menu and can easily miss the 'preview' in top menu. Shouldn't it just go there?

Secondly, activation on clicking the theme image just happens. If you don't know this you could be left wondering how you actually do activate.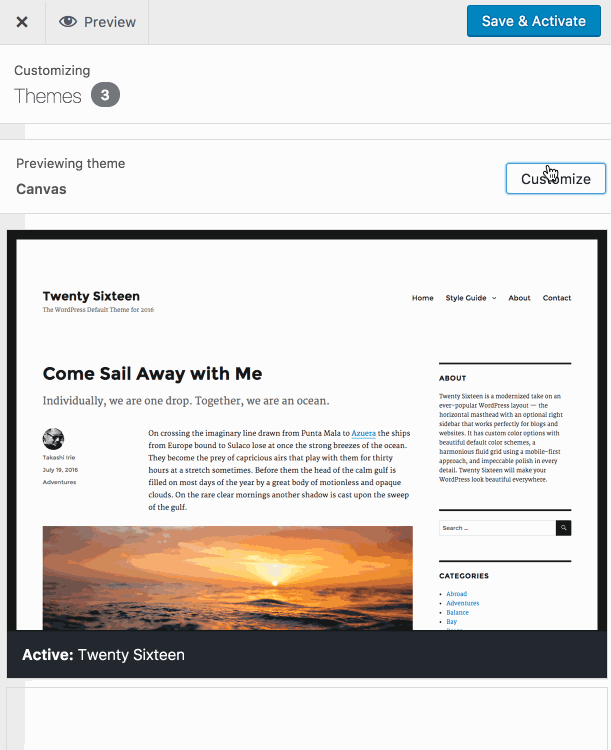 If you 'live preview' then click an image to activate.. this flow gets confusing fast.