Reset password field is not auto-focused
Description
Although auto-focusing form fields can be arguable in some cases, I'd say it makes sense when there's a very specific task to accomplish and when there's no relevant content before the auto-focused field. In that case, the relevant content would be "skipped" for some users, see #40301.

Ideally, there should be some consistency. I see no reasons why, for example, the lost password field gets auto-focused and the reset password field doesn't.

As far as I see, this has always worked this way, even before the introduction of auto-generated password, because in the reset password screen there's no field with an user_pass ID.

With JS on, the field to focus has a pass1-text ID but the only relevant code in the page tries to target an element with the ID user_pass: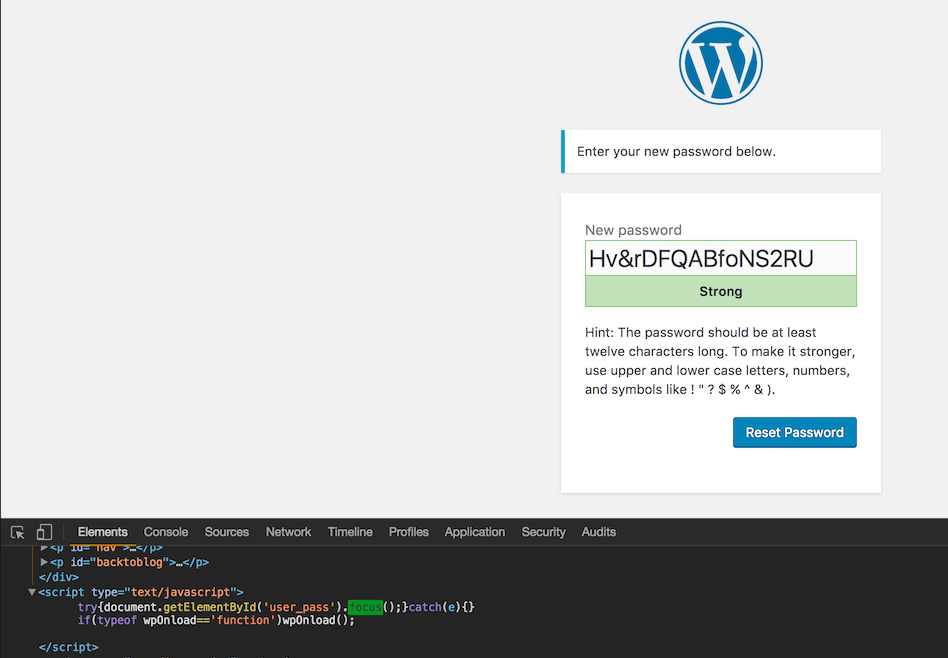 With JS off, well... I guess it's a bit pointless but the relevant field has a pass1 ID.