Wrong number of participants and replies
Description
Don't know whether this is actually a bug or not but I thought I should share this with the community.

I've noticed the wrong number of participants and replies under WordPress support forum. See the following screenshot for better understanding.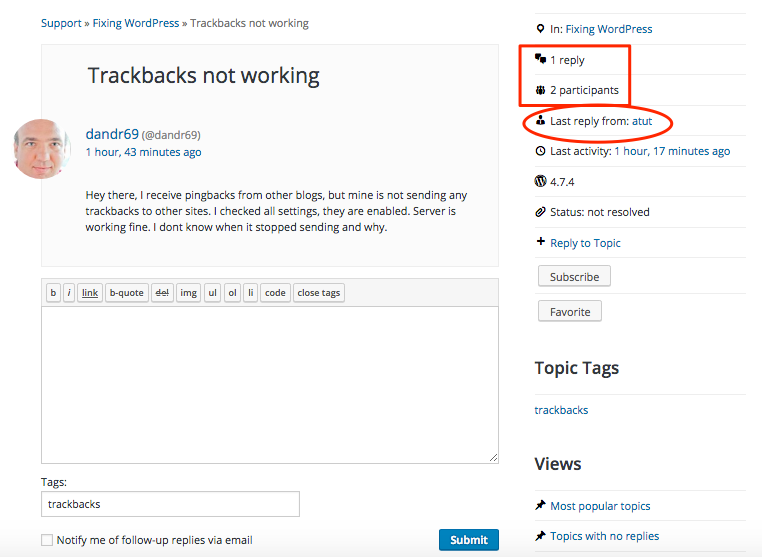 Screenshot taken from ​https://wordpress.org/support/topic/trackbacks-not-working-7/

It appears the last reply was deleted by mod? If so then it should update the other parts as well such as right sidebar, the topic / thread listing page etc.