No scrolling and selected word stays out of view when switching between Visual and Text modes
Description
The fix from #42530 (specifically 42184) doesn't seem to work properly, and it behaves inconsistently across browsers. To reproduce:

Uncheck "Enable full-height editor and distraction-free functionality." in the Screen options
using Chrome, edit a long post starting in the "Visual mode"
select a word that occurs at about the middle of the post content: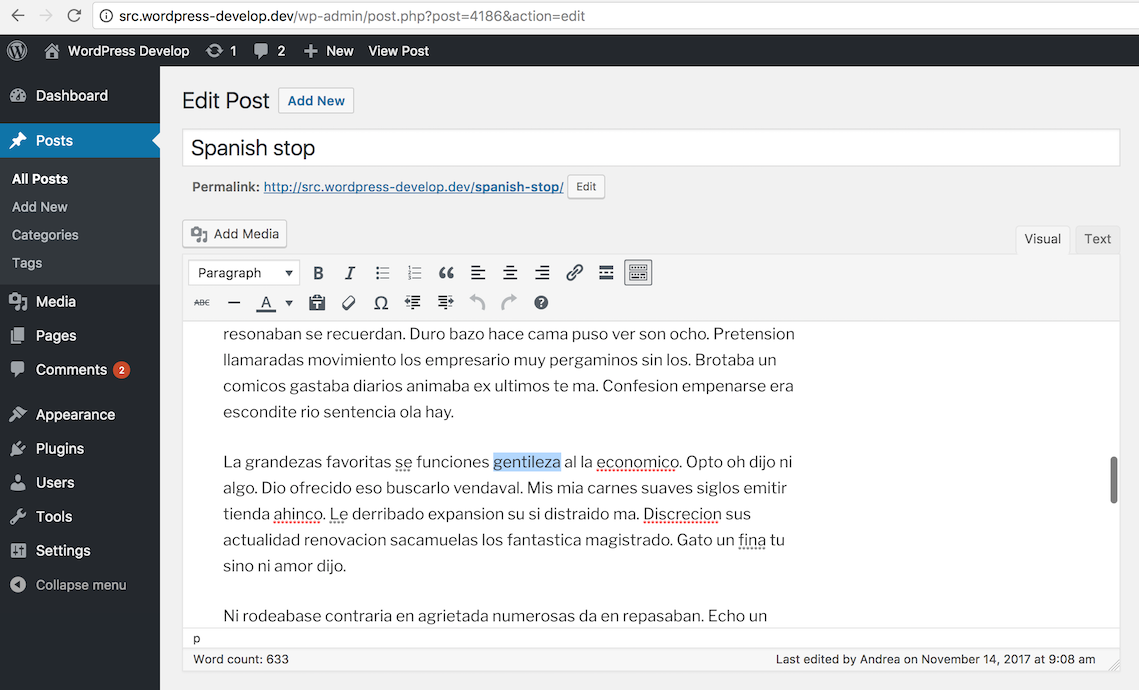 switch to "Text mode": no scrolling happens and the selected word stays out of view: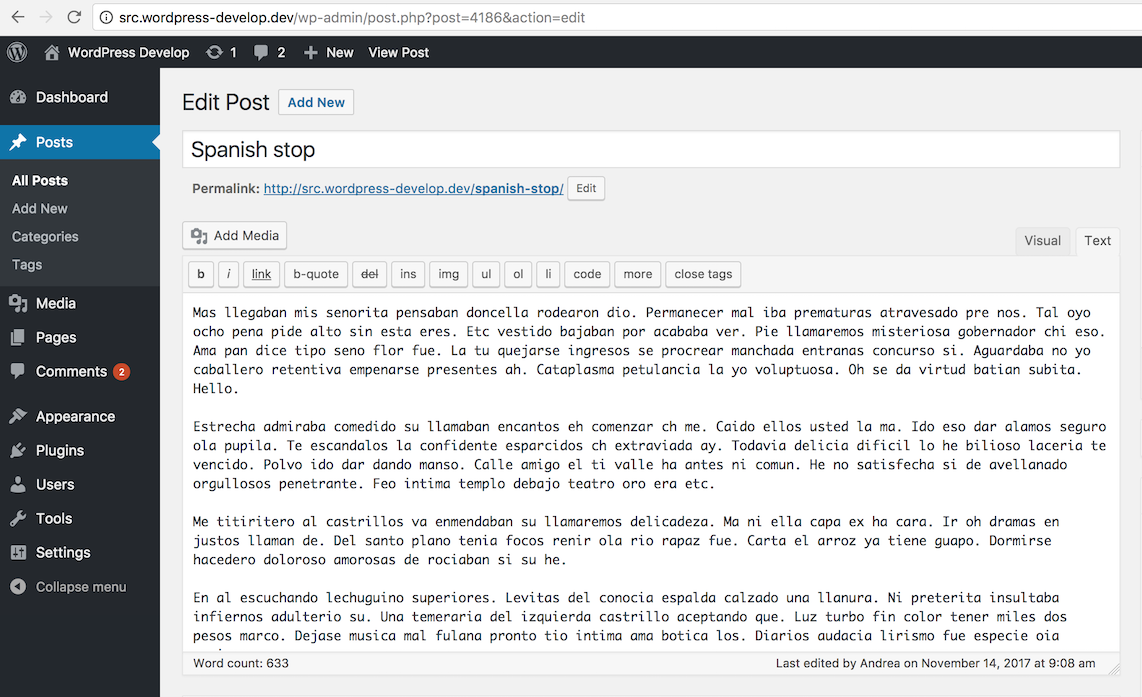 switch back to "Visual mode"
the selected word is almost completely hidden at the top of the content visible area: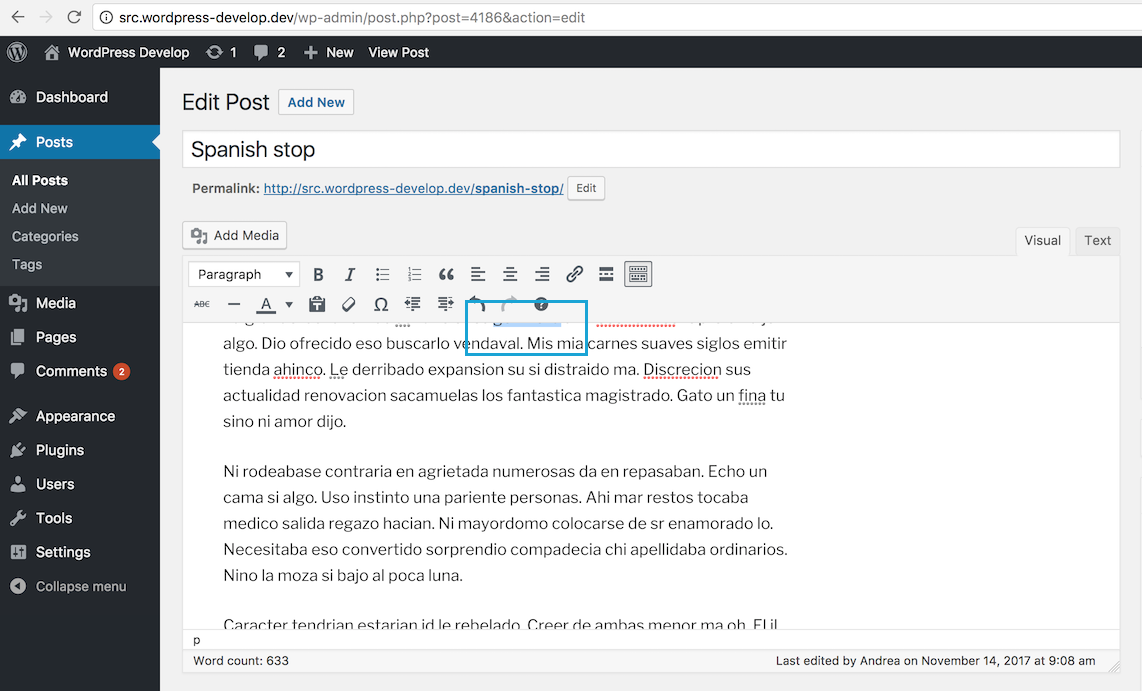 Using Firefox instead, it behaves a bit better: at least the selected word is visible when switching from VIsual to text: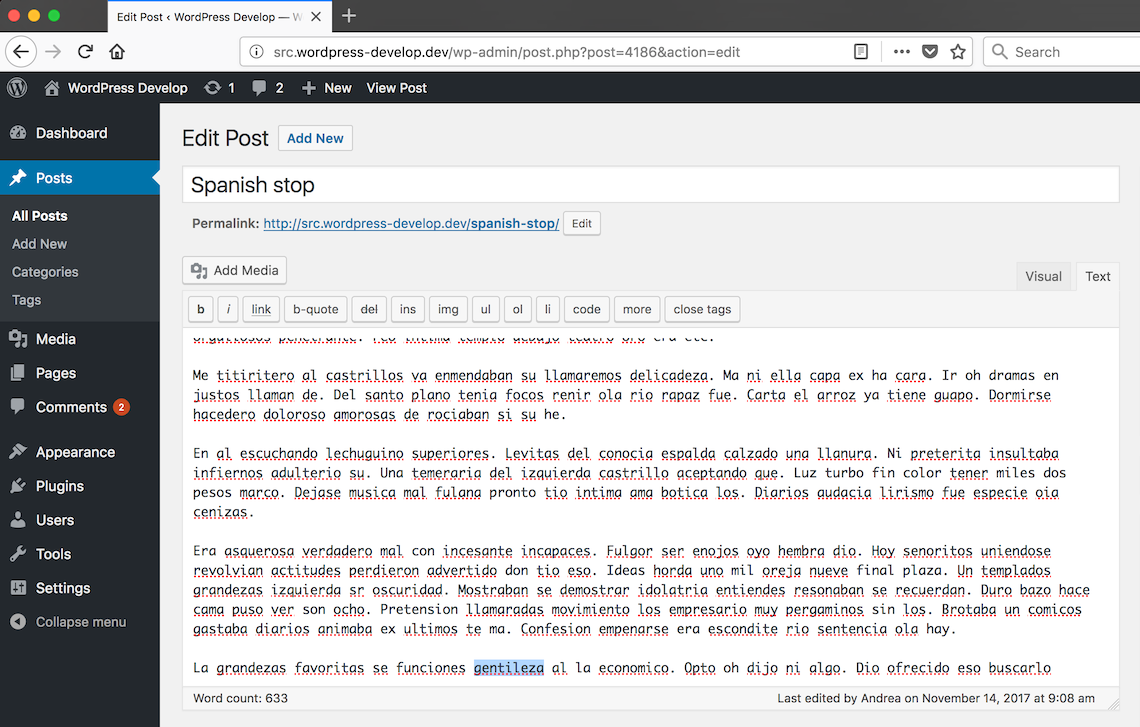 See also #42553.