Login error message "Invalid username. Lost your password?" is confusing
Description
Error messages should always clearly describe the error to allow users determine what is wrong. This is also a WCAG requirement, as recently pointed out in #42985.

When entering an invalid username (or email), the returned error message is Invalid username. Lost your password? (or invalid email address), with a link pointing to the retrieve password page: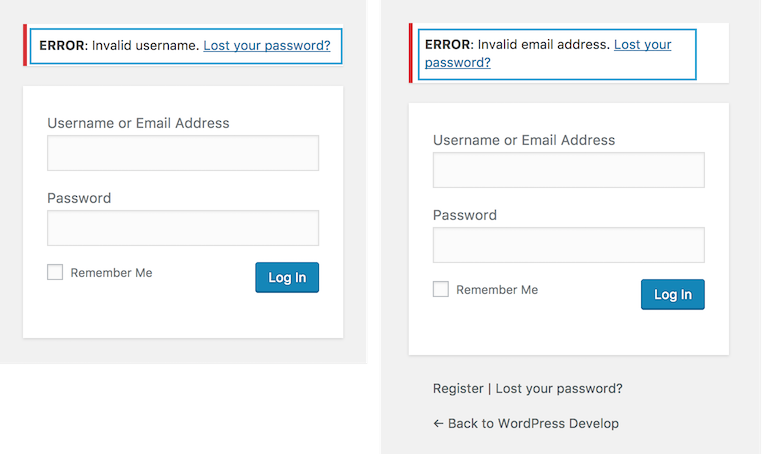 While this link makes perfectly sense when users enter a wrong password, it doesn't when they enter a wrong username. The error is a wrong username, why I should ever be offered a link to retrieve my password?

Introduced 9 years ago in [10960] see #9442, and then duplicated for the email login in [36617] see #9568.