Twenty Nineteen: When site tagline is empty, hide the "—" divider in the customizer.
Description
As originally noted by in the Twenty Nineteen GitHub repository:

​https://github.com/WordPress/twentynineteen/issues/451

Twenty Nineteen uses an em dash to divide the site title from the tagline. On the front end, this em dash is hidden when there's no tagline. This is not the case in the Customizer: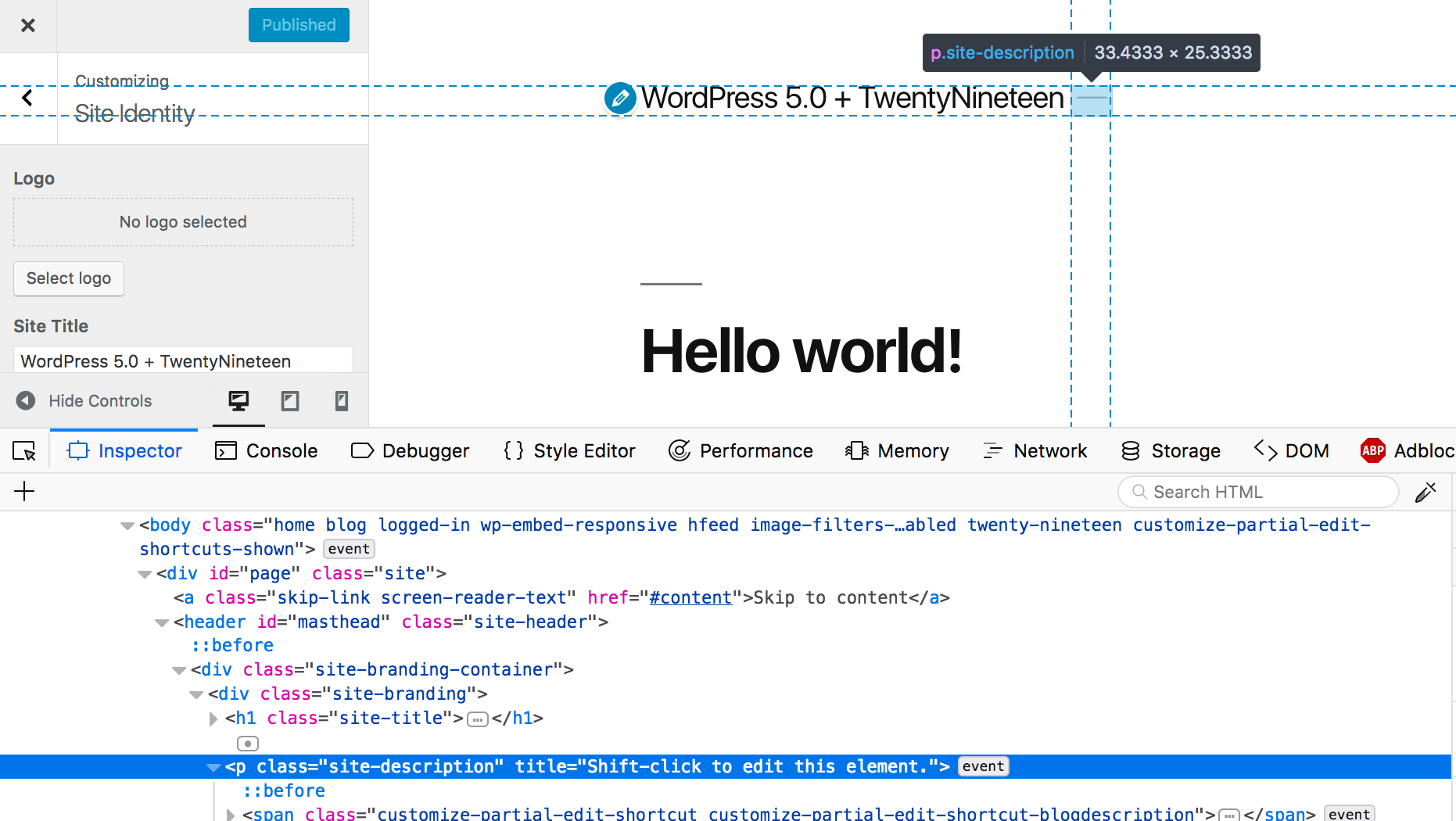 Note that this is only visible if the edit shortcuts are hidden for some reason. Otherwise, they overlap the em dash, and the issue is not visible.


Since the likelihood the em dash would be visible in this context is so low, I'm marking this as an enhancement rather than a bug.