Twenty Nineteen: use better color names for the editor palette
Description
Color names were introduced in Gutenberg in ​https://github.com/WordPress/gutenberg/pull/5273 to address accessibility concerns and provide better information to users about the colors. See ​https://github.com/WordPress/gutenberg/issues/2699

Previously, colors were identified by their hexadecimal value. That wasn't helpful. By providing a human-friendly name (as many desktop applications do) all users can immediately understand what the color is.

However, Twenty Nineteen uses a couple names that don't help so much: "Primary" and "Secondary" are terms for designers, and don't help users to understand what the color is: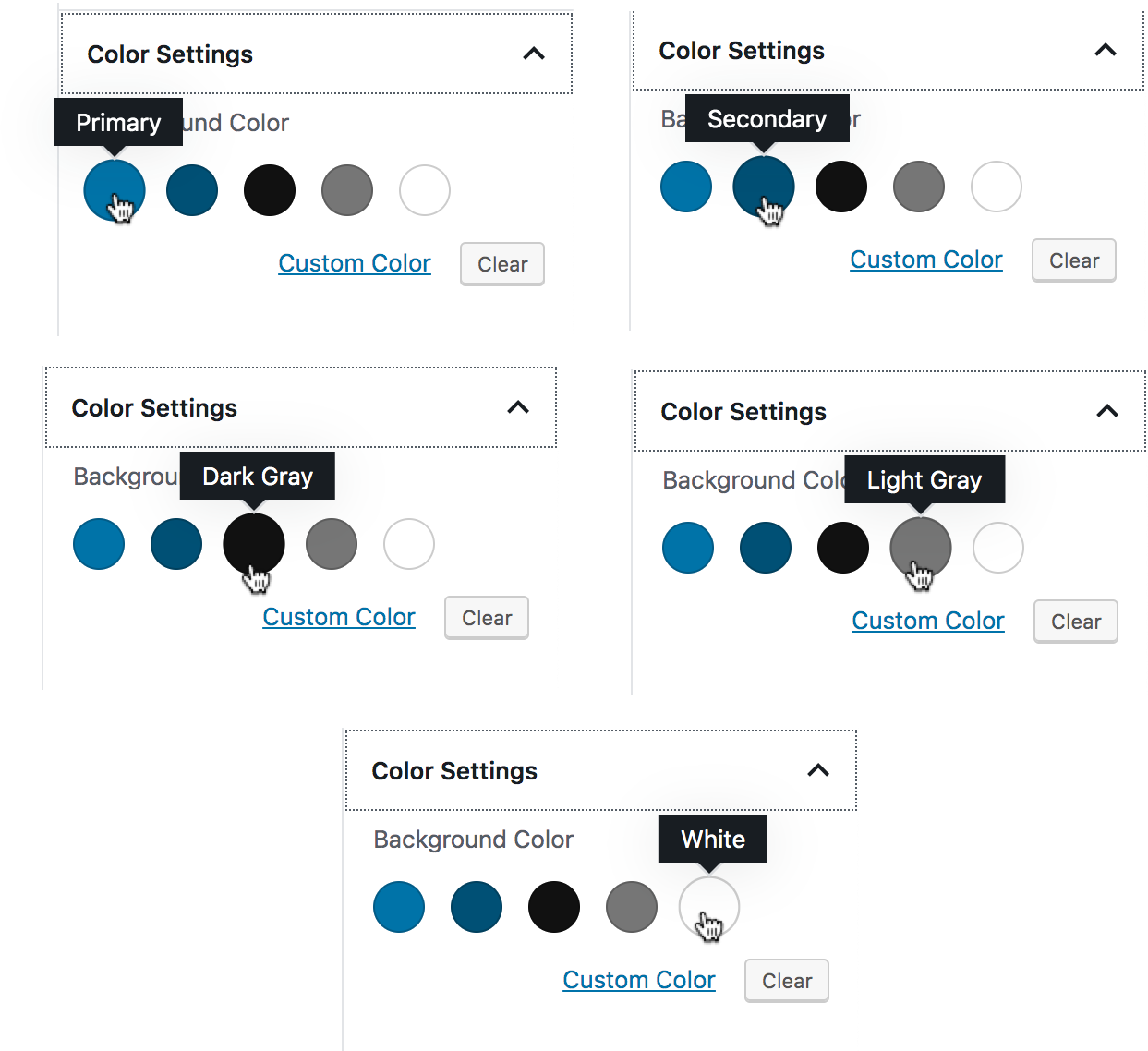 Also, screen reader users won't have a clue "Primary" is a blue and "Secondary" is a dark blue.

Bundled themes should showcase best practices and these color names should be changed to human-friendly names able to inform users about what the actual color is.