Site Health: pages should have a unique document title
Description
The new Site Health feature uses two pages that are not exactly real admin "pages".

While there are two physical different files, there's just one admin menu entry: thus, the same name is used for the pages document title.

This actually breaks a few things:

usability: when the two pages are open in different browser tabs: the document title is the same so it's not possible to understand which page is open in which tab
browsers history: the entries have the same name so exploring the history dropdown doesn't help so much
accessibility: the document title is the first thing screen readers announce: it should be unique to allow users to immediately identify the page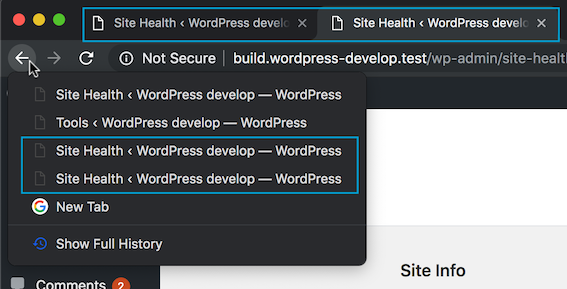 Also, not sure about "page hooks": not my area of expertise but I seem to recall admin pages should have unique names/hooks.