Twenty Seventeen: Floated Images appear with extra space on top on the front end.
Description
Ported over from Gutenberg's repo, since this is a Twenty Seventeen issue:
​https://github.com/WordPress/gutenberg/issues/14782

Steps to reproduce

Create a new page, add an image block and insert image.
Add a paragraph block below with text.
Resize image and change to left alignment. Text wraps around image.
Preview/publish
What I expected

Expected the image and text to be almost exactly aligned, as it appears in the editor.

What happened instead

When previewed/published, the first line of text has a gap above it.

Workaround: Adding an empty paragraph block above the image block removes the gap.

Browser / OS version

Chrome Version 73.0.3683.86
macOS Mojave 10.14.3

---
Screenshots

Before adding empty paragraph block: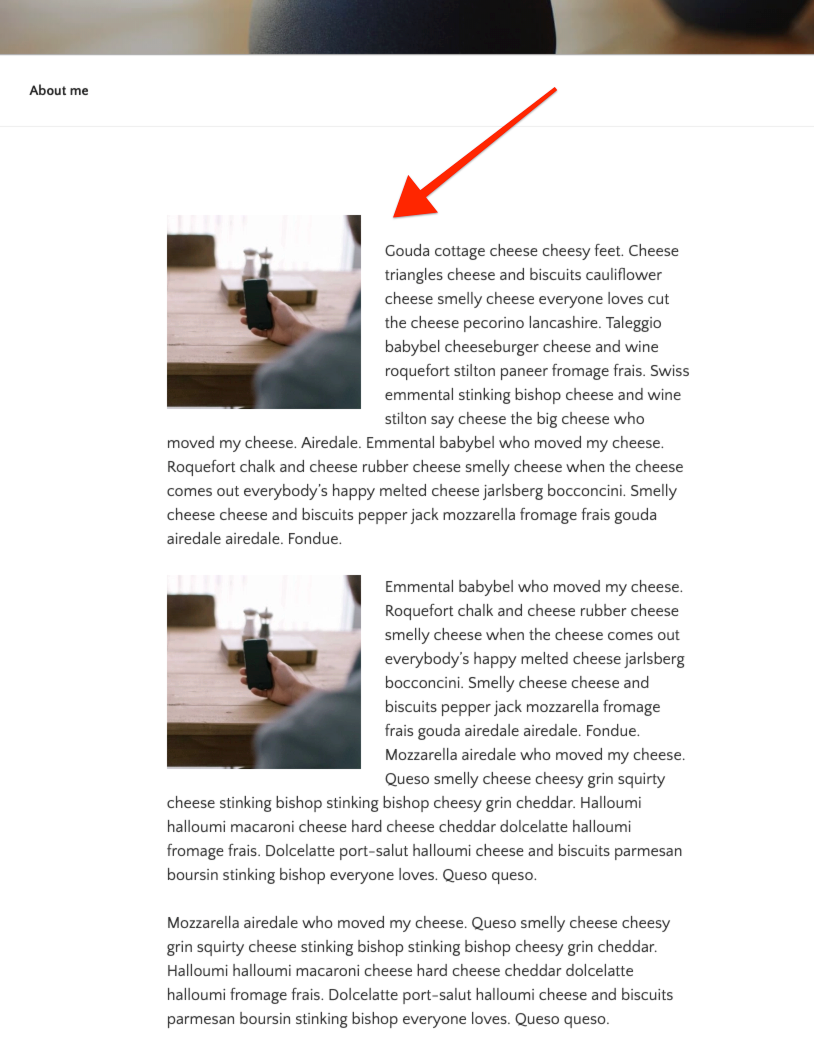 Empty paragraph block applied in editor: