Non-visible chars in title creates some encoded values in permalink
Description
When someone copy past some values from word documents, some other editor or some site on the web, we end-up copying some non visible chars and pasting it in the WordPress post title. This creates some encoded values in the permalink.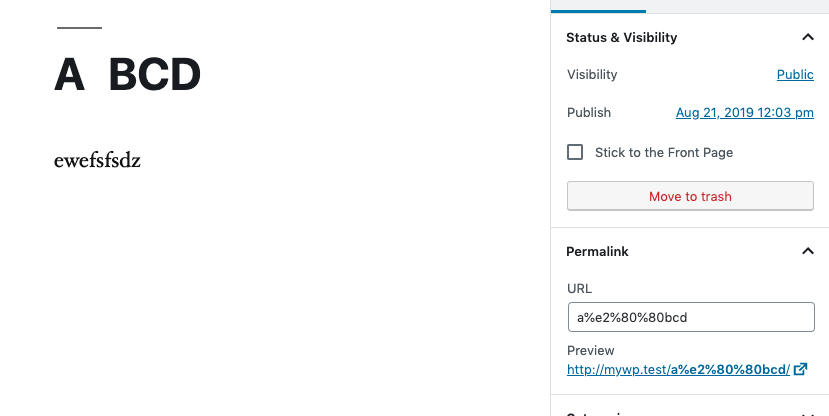 [In this link|​https://www.utf8-chartable.de/unicode-utf8-table.pl?start=8192&number=128] there are so many non visible characters which can be easily added in to the post title. There are other examples as well for this issue one of them is [Byte Order Mark|​https://en.wikipedia.org/wiki/Byte_order_mark].

sanitize_title() function only removes the accents from the title not these kind of characters.

I have searched all the open tickets in trac and couldn't find anything related to this issue, so opening one.