Twenty Twenty background image setting
Description
Not sure if this was already discussed and considered. Thought to report it anyways as the current behavior doesn't seem ideal to me.

Twenty Twenty declares support for custom background.

However, it handles only custom colors and doesn't provide a UI in the Customizer to handle background images.

This leads to an inconsistency in the WordPress admin UI: in the admin menu, a "Background" link is displayed: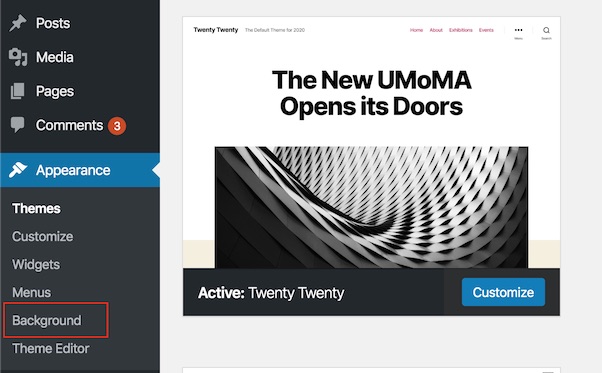 Clicking this link opens the Customizer but it doesn't do anything else. The customizer opens and displays its main panel in the sidebar.

Instead, the expected behavior is that it opens the Customizer and then it switches the left panel to the "Background" one. You can check what the expected behavior is by using another bundled theme that supports a background image, e.g. Twenty Sixteen:

click on the "Background" link in the admin menu
the Customizer opens
after a brief delay, the "Background" panel appears sliding in from the right
Instead, with Twenty Twenty active, the Background link doesn't do what users would expect. It just opens the Customizer and... well where's the background setting?

Moreover:
it's still possible to access the legacy background page at wp-admin/themes.php?page=custom-background if users know the URL or if they bookmarked it. In this page I can set a background image for Twenty Twenty :)

After that, the Customizer displays the background image: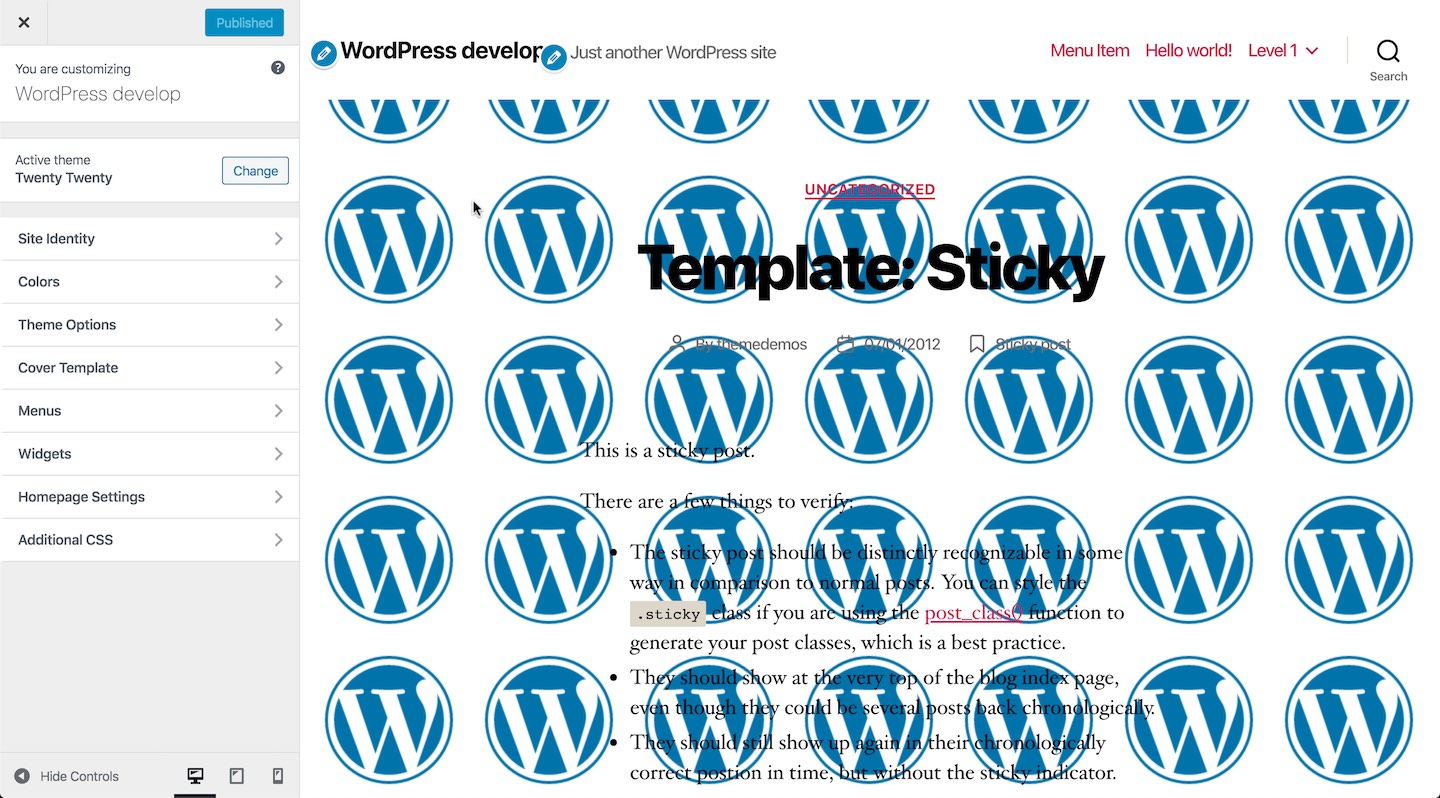 But then again, the Customizer doesn't provide any UI to manage the background image.