Embeds: Add support for TikTok
Description
It's unbelievably popular and currently not supported by the embed block. In fact, pasting a video URL at the beginning of a new block results in an "embed failed" notice like so: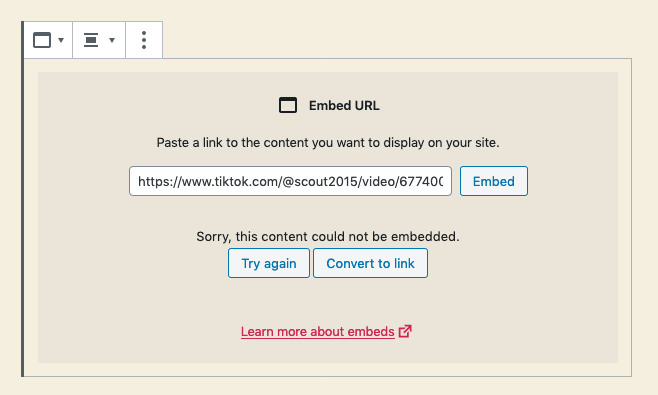 ---
​Developer facing documentation describes oembed functionality and advanced usage.

Adding support should be fairly straightforward on the core side by just adding the URL pattern & oembed link. We can separately add advanced support on the Gutenberg side for fine-tuning the block editor functionality if desired.