Twenty Twenty: Submenu items disappear underneath the Cover block
Description
When a site has many submenu items, they may appear below the color overlay of a Cover block, rendering them inaccessible via hover: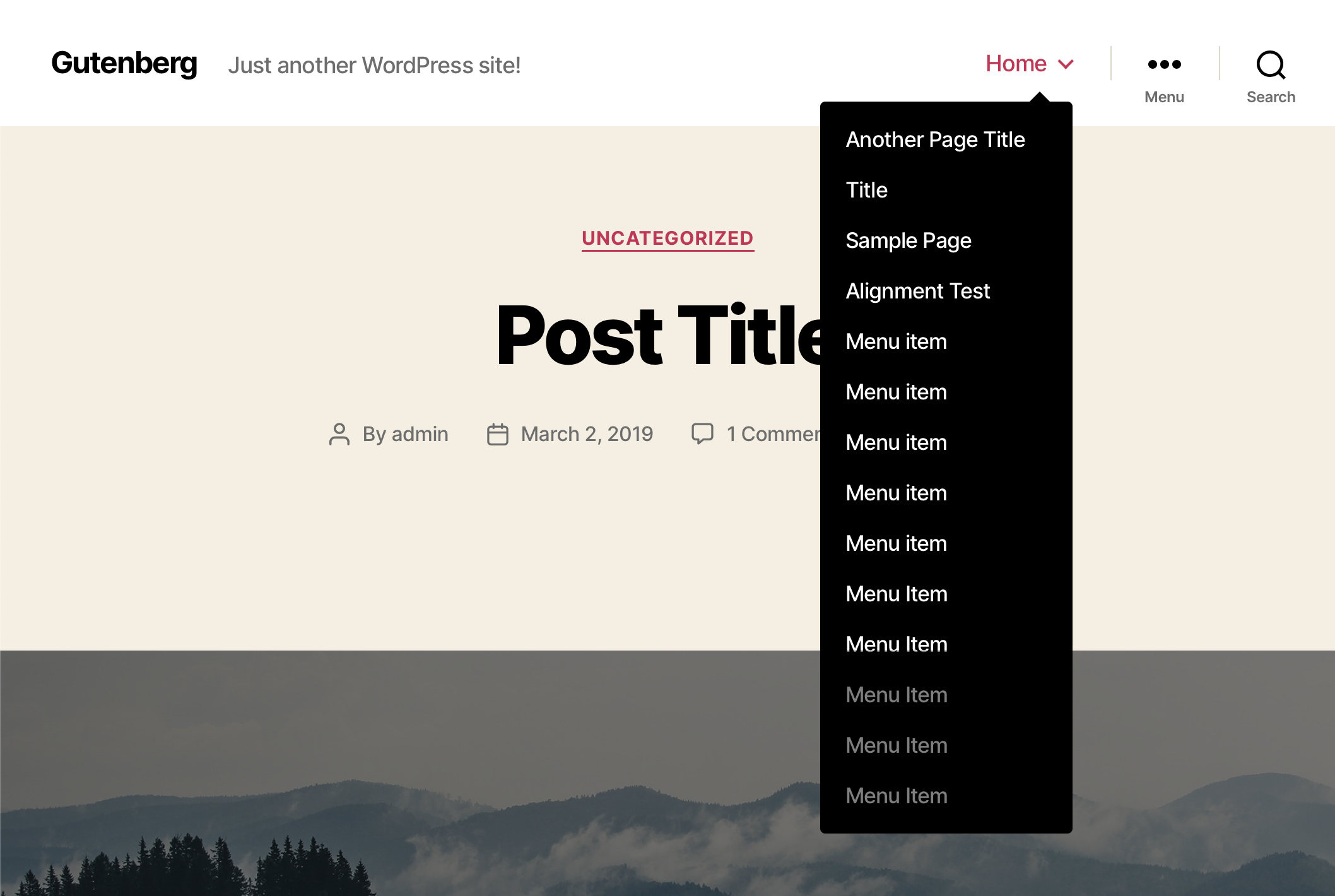 GIF: ​https://cloudup.com/cJoqjhPu9dV

---
To reproduce:

Add a menu item with many submenu items (I had to use at least 12).
Begin a post or page with a wide or full-width Cover block.
View that post on desktop, and attempt to hover over the bottommost submenu items.
They'll appear behind the cover block's color overlay layer, and the submenu will close when you attempt to hover over them.

---
Tested with WP 5.3.2, Gutenberg 7.3, and Twenty Twenty 1.1