Iterations to updates screen
Description
Currently the updates screen has a lot of information from various sources and depending on if you are running development versions or a combination of different factors, can get quite intense. (Embeds might not be working so I will also add in order as attachments)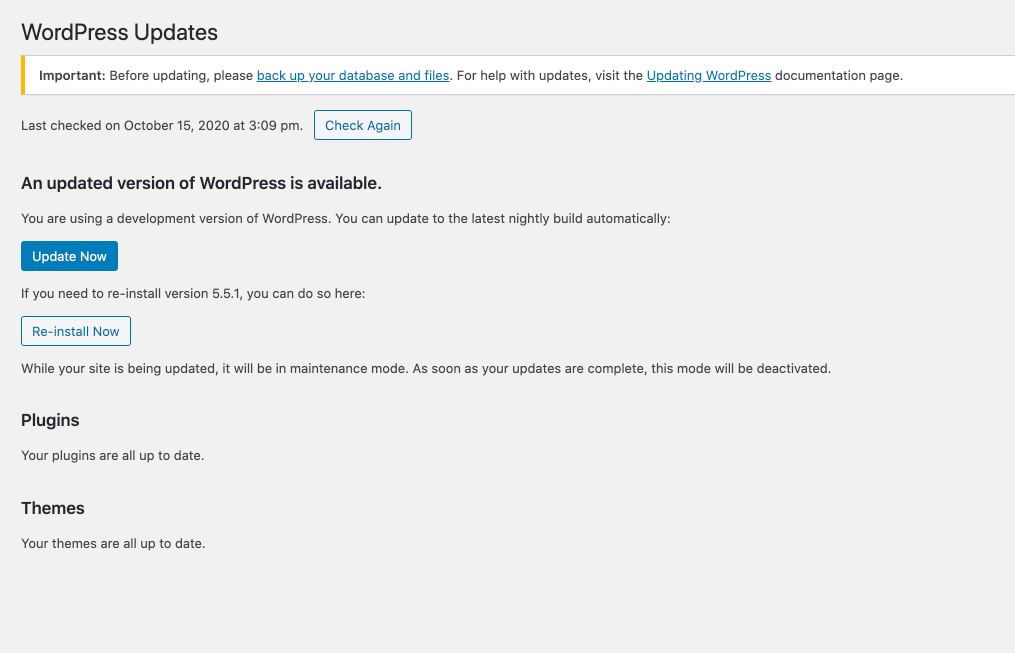 Auto-updates is great, but it exposed the problem with adding more to this section. Whilst, redoing the entire section wasn't something that could be done as part of the immediate work there, that's where this ticket comes in to propose a few first steps on that road.

Props to @joen for helping me work through this work as I began to explore where auto-updates could go in that ticket. It lead me to the an exploration which whilst has a variety of copy situations, shows just a few potential combinations that can happen on this page and what could possibly be done design wise to ease those.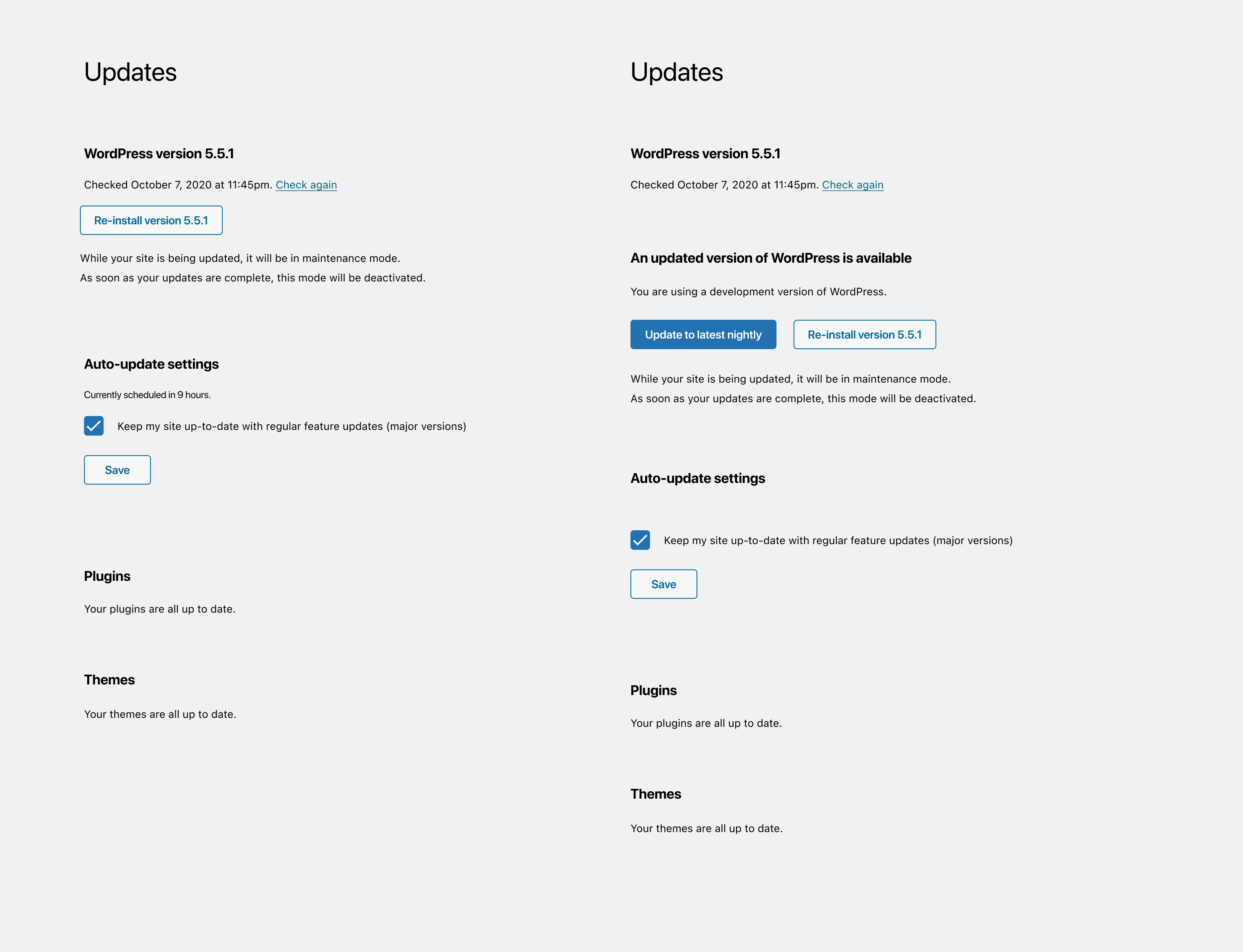 It's worth noting the ideas I am proposing are iterations. I do believe that deeper exploring of updates and the experience is very worthwhile.

What I am suggesting in summary (image included to show the specific changes):

Change the name to Updates. Settings is a good example of where it's not WordPress Settings, perhaps using that format here works?
Change the first header to say the version.
Where we have 2 buttons such as 'update to nightly' and 're-install' consider positioning them beside each other.
Increase spacing between sections to provide sectioning without borders on the page.
I am aware that in suggesting these things I am likely missing some history and plugin nuance. I probably have also moved something that causes an issue, let's work through what that is and how it can be iterated. This page has a lot going on and I understand everything is there for a reason and intent. I think opening up discussion though around what can be iterated and what needs to be in a particular spot or unchanged, is a great starting point.

I think this could be a minor update, focusing on styling changes perhaps to start and some copy iterations. That said, I am always keen to encourage deeper exploration and thinking if anyone is excited by this and see this as the start of maybe looking more at these increasingly important interfaces that need to scale as we add things like auto-updates.