Twenty Twenty-Two: Implement alternate json files
Description
When Twenty Twenty-Two was announced last year, the announcement post included some alternate json file mockups:

​https://make.wordpress.org/core/2021/10/06/introducing-twenty-twenty-two/

These were not able to be bundled in with the theme, since the alternate theme.json styles functionality was not yet present in Gutenberg. Instead, they were temporarily built as a set of experimental child themes:

​https://github.com/WordPress/theme-experiments/pull/292

Recently, support for alternate theme.json files has been added to Gutenberg, along with support for the fonts API. Together, these should unblock the original vision for these alternate styles.

​https://github.com/WordPress/gutenberg/pull/35619
​https://github.com/WordPress/gutenberg/pull/37140

@beafialho and myself have recently made some minor color/font revisions to the original set of alternate styles, and we'd like to start building this in, with the goal of eventually merging this into the 6.0 release.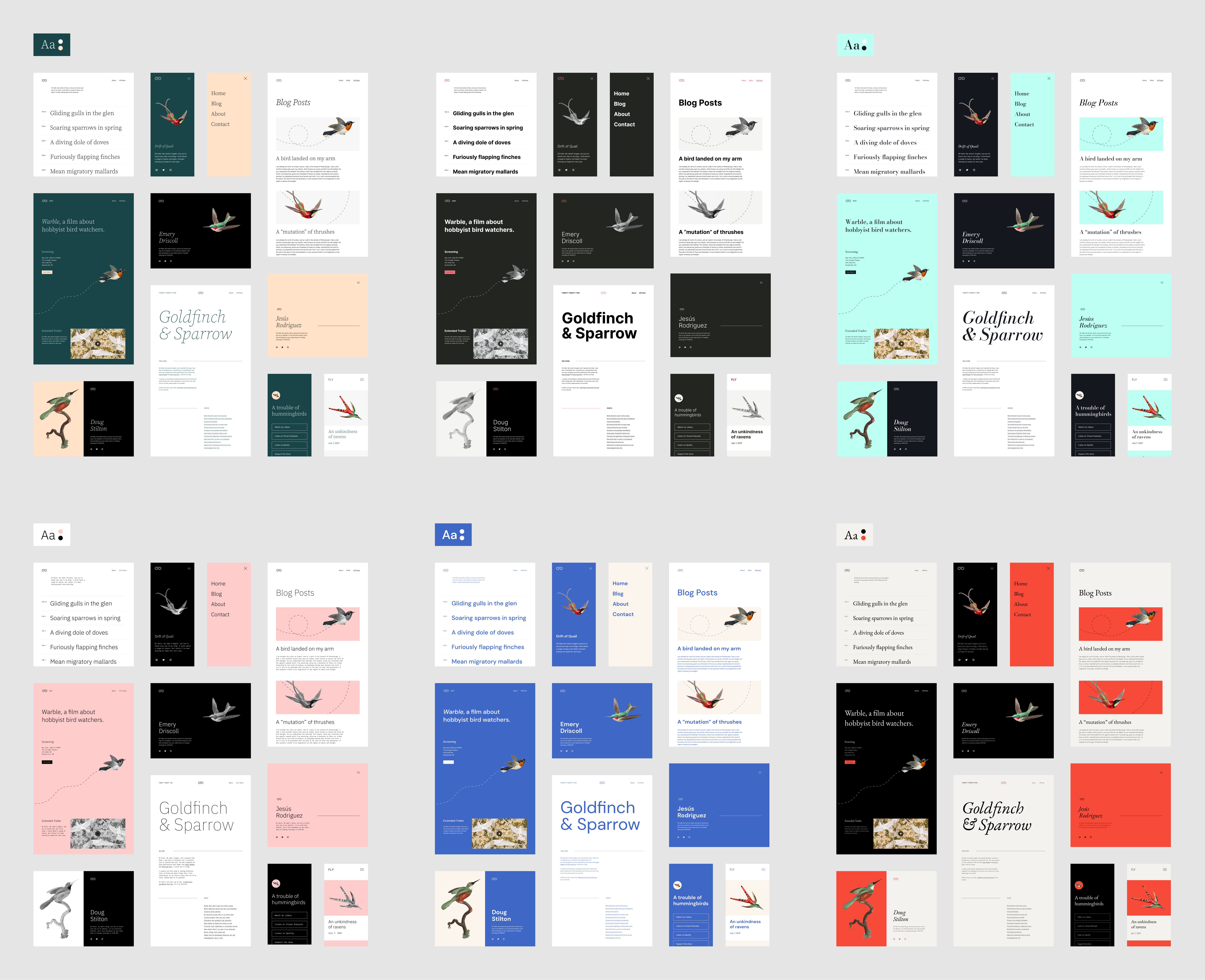 I've got a patch begun, and will continue with it this week. I'm also marking this needs design feedback — I imagine we'll continue iterating on those colors and styles once we see them working in action.