Gallery drag and drop breaks layout
Description
Starting with an example gallery: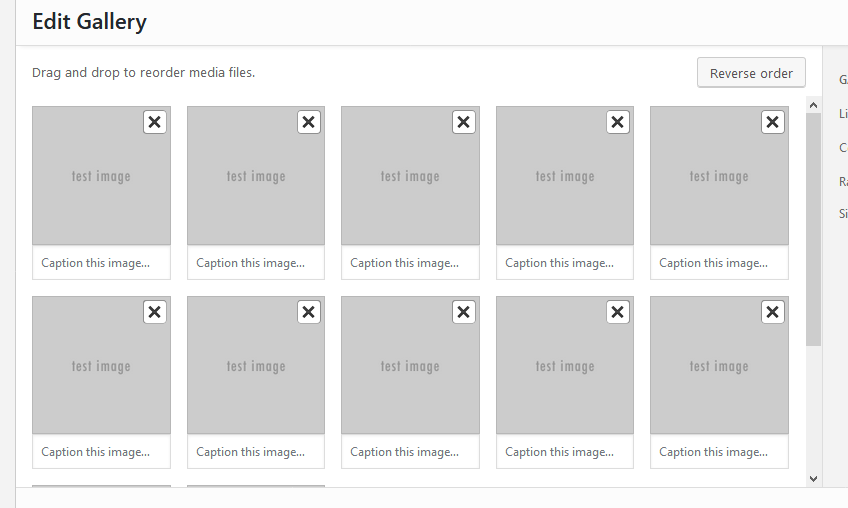 1) If I start dragging the nth item in a row, n blank spaces are created in the next row, eg: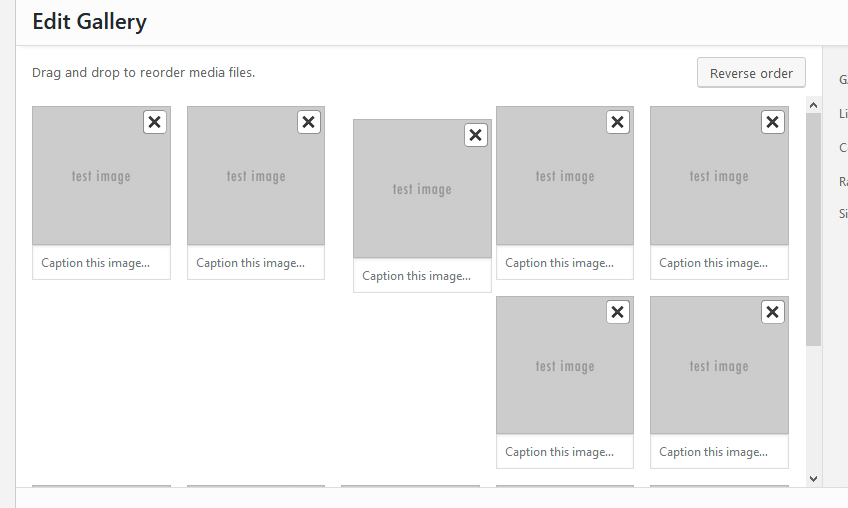 2) The exception is when I start dragging the last item in a row - as soon as I start to drag, a blank space appears where the current item / the mouse is, and the actual item I am dragging appears a long way from the mouse (in the first position in the next row).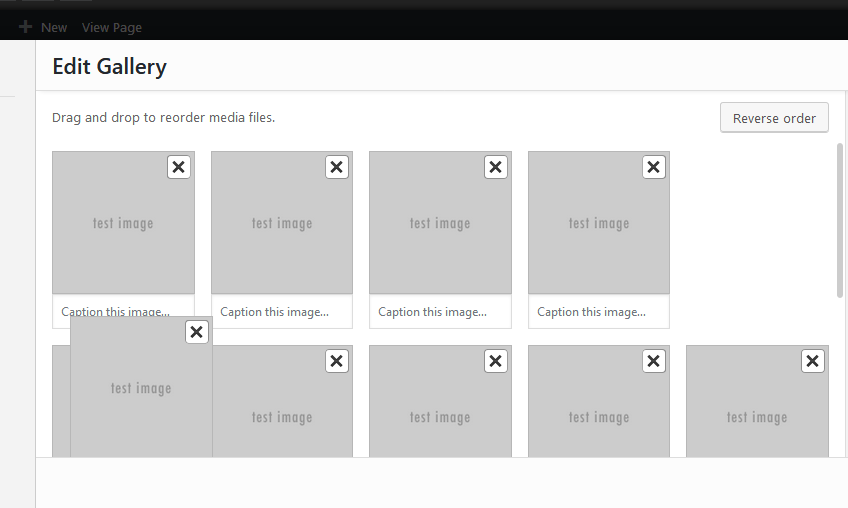 This occurs in Firefox in Windows on a clean WordPress installation with no plugins installed. Testing in Chrome, I get the same results with the exception of dragging the 2nd or 4th item in a row, which work perfectly (1st and 3rd cause gaps; last breaks).

I expect this is due to rounding in some way, and it appears to differ based on the width of your browser. If I go into Firefox responsive view and set a width of 1366px, everything works perfectly. 1367px works for all but the last image in a row, while 1369px has everything broken.