Media Library insert from URL doesn't give a message when a URL fails check
Description
There is a check to see if something is a valid URL. This is awesome, but it doesn't give a message when fails. This is a weird user experience as you are left wondering what happened.

There is some strange behaviour, it sometimes has 'link text' vanishing, other times doesn't. It also can appear to flash as a block and then vanish. The logic of when the link text input shows or doesn't, seems a little confusing to work out.

What would be better would be to have a message when it's not a correct URL and check for inconsistencies in the link text input showing.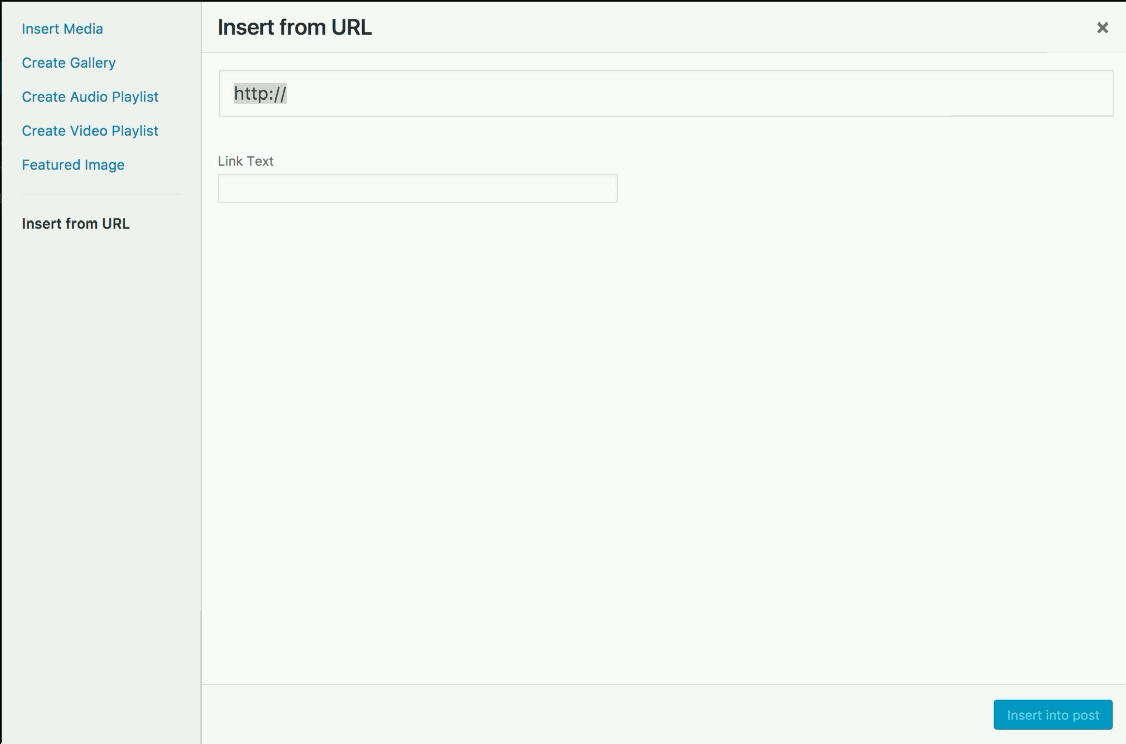 Change History
(3)
This ticket was mentioned in ​Slack in #design by boemedia. ​View the logs.



6 years ago
This ticket was mentioned in ​Slack in #design by karmatosed. ​View the logs.



5 years ago