Authentication modal dialog spinner should disappear when loading is done
Similar to #33311 and other spinner performance-related issues (e.g. in the Customizer): the authentication modal dialog uses a spinner image as background that's always "spinning"... in the background, even when it's hidden by the loaded iframe content.

See in the screenshot below, where I've made the iframe content semi-transparent: the spinner is still there.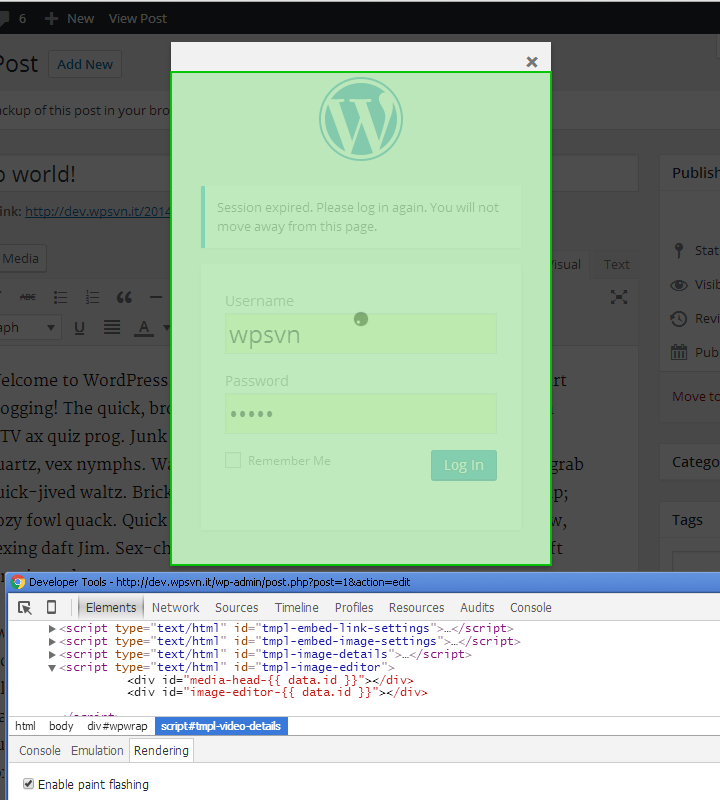 Using a powerful machine with a modern CPU and a dedicated GPU you will probably notice just a small CPU usage increment but on older machines the CPU usage can grow significantly and also get stuck at 100% on very old hardware.

Ideally, spinners as backgrounds should always be removed when no longer necessary and the re-painted area should always be reduced to the smallest possible area.

Adding the "accessibility" keyword because the Web should be accessible as much as possible regardless of the hardware used, also considering that core still supports IE 8 and thus it should also support the hardware IE 8 typically runs on.

Change History
(11)
Keywords has-patch needs-testing added
Owner set to afercia
Status changed from new to assigned
This ticket was mentioned in ​Slack in #core by afercia. ​View the logs.



6 years ago
This ticket was mentioned in ​Slack in #design by afercia. ​View the logs.



6 years ago