Proposal: improve distinction between buttons and other controls
New button styles were introduced in ticket #34904.

As discussed in the comments on this blog post, ​Discussion: Higher contrast form fields and buttons, the secondary (or default) button style is no sufficiently distinct from input fields and other similar UI controls.

This ticket attempts to remedy the issue and create a consistent styling of UI controls that is more usable. By seeing a set of UI controls together, we can figure out the best approach holistically.

The main concern that was raised is that the new default buttons are styled similarly to inputs, and it could be confusing for folks if they can't differentiate them.

Example:


Proposed solutions, compared directly:

Option A: subtle background color, bold text
Option B: blue and bold text
Option C: subtle drop shadow, bold text
In context, with more UI:

Option A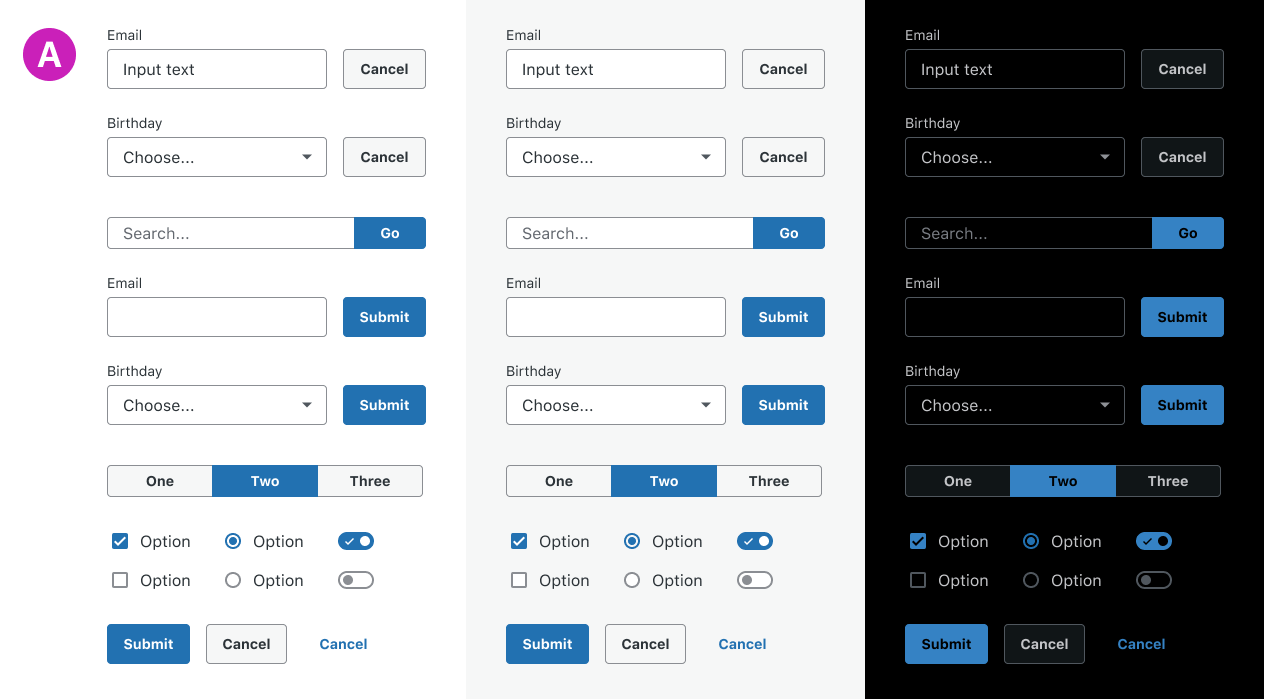 Option B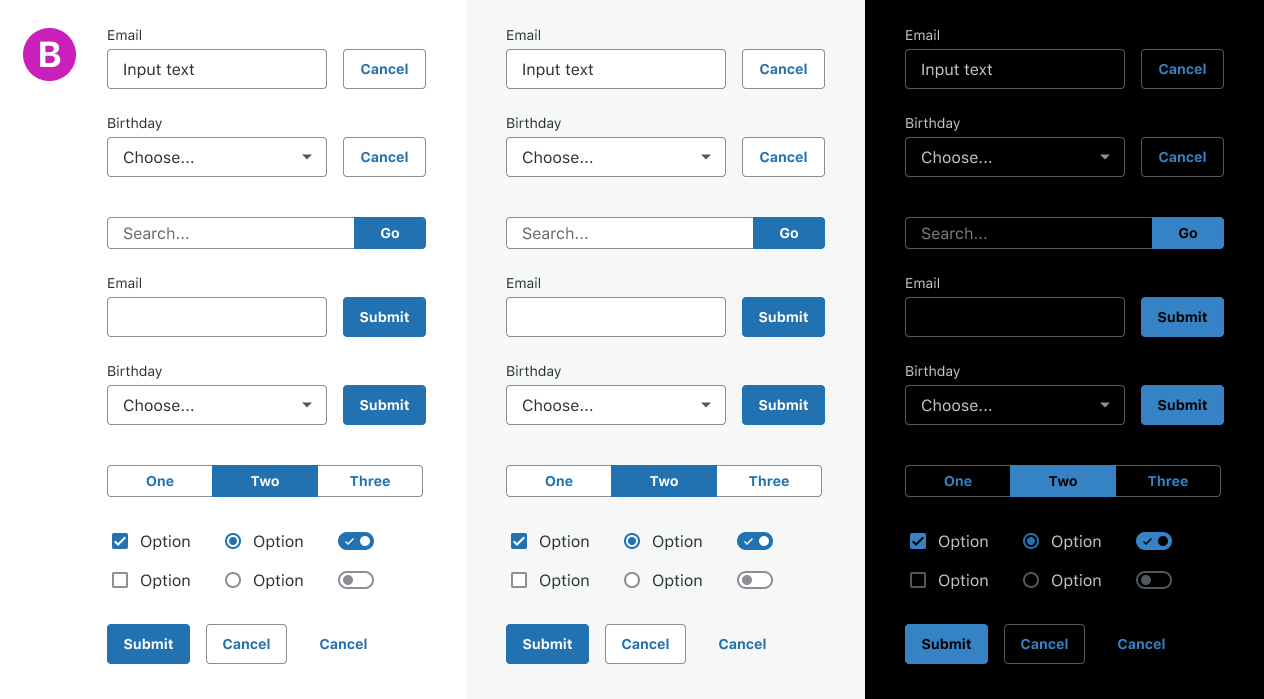 Option C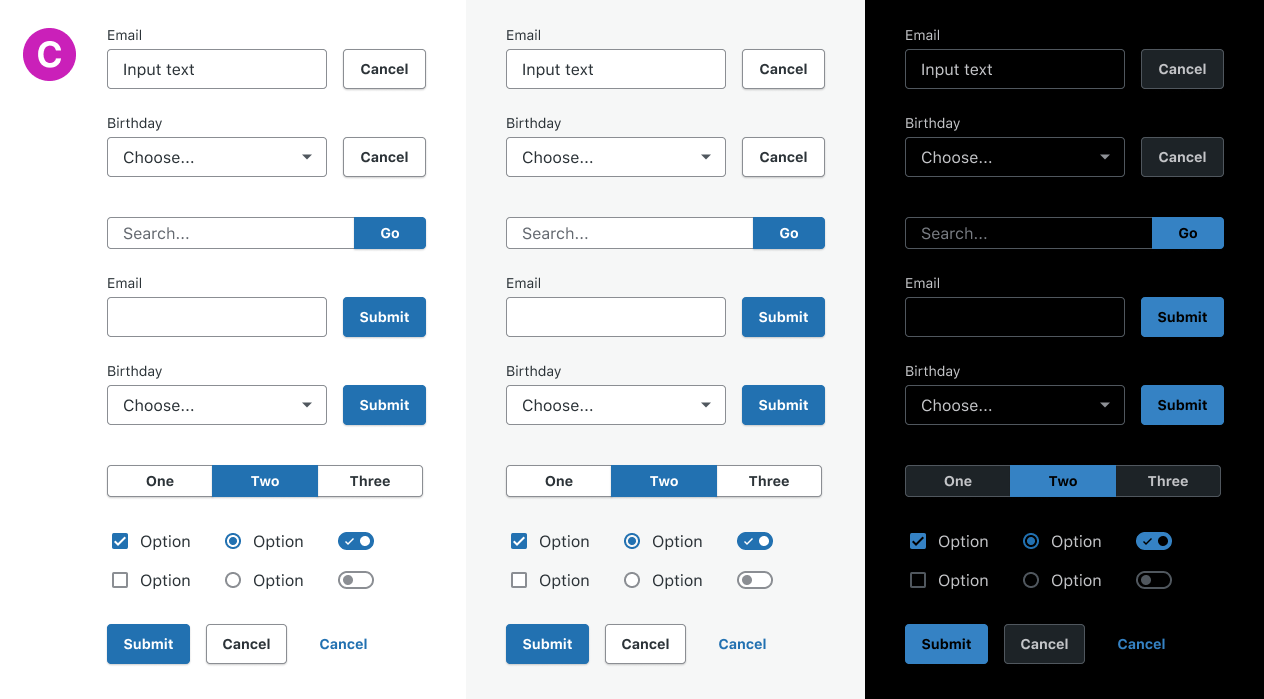 ---

Something to be considered separately from color and shadow is shape. What about using square corners for text inputs?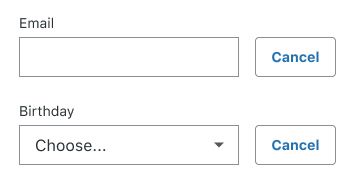 Note:

These mockups do not include interactive states, although those will need to be explored. I think it's important these styles stand on their own first.
Testing these styles in the context of a real UI in WordPress will be the next step.
Please ignore labels and text. This is just to test the UI styling.
Text is using the default macOS system font.
Even though dark mode doesn't exist in WP, it's a good test to see how the styles hold up in an inverted color scheme.
I believe all proposed solutions meet AA color contrast guidelines.
Shadows will be removed it Windows high contrast mode, and we need some other visual indication other than color to distinguish the UI elements.
This is my first ticket, so apologies if I missed any standard practices.