Improve UX on Add New User screen
Description
While working with Multisite recently, I noticed that the Add New User screen can be quite cumbersome to work with.

The screen currently serves two purposes:

Add existing user to site
Create a new user and add them to the site
It may make sense to have two different forms for that, but these are currently nearly identical, leading to user confusion. Here's an example: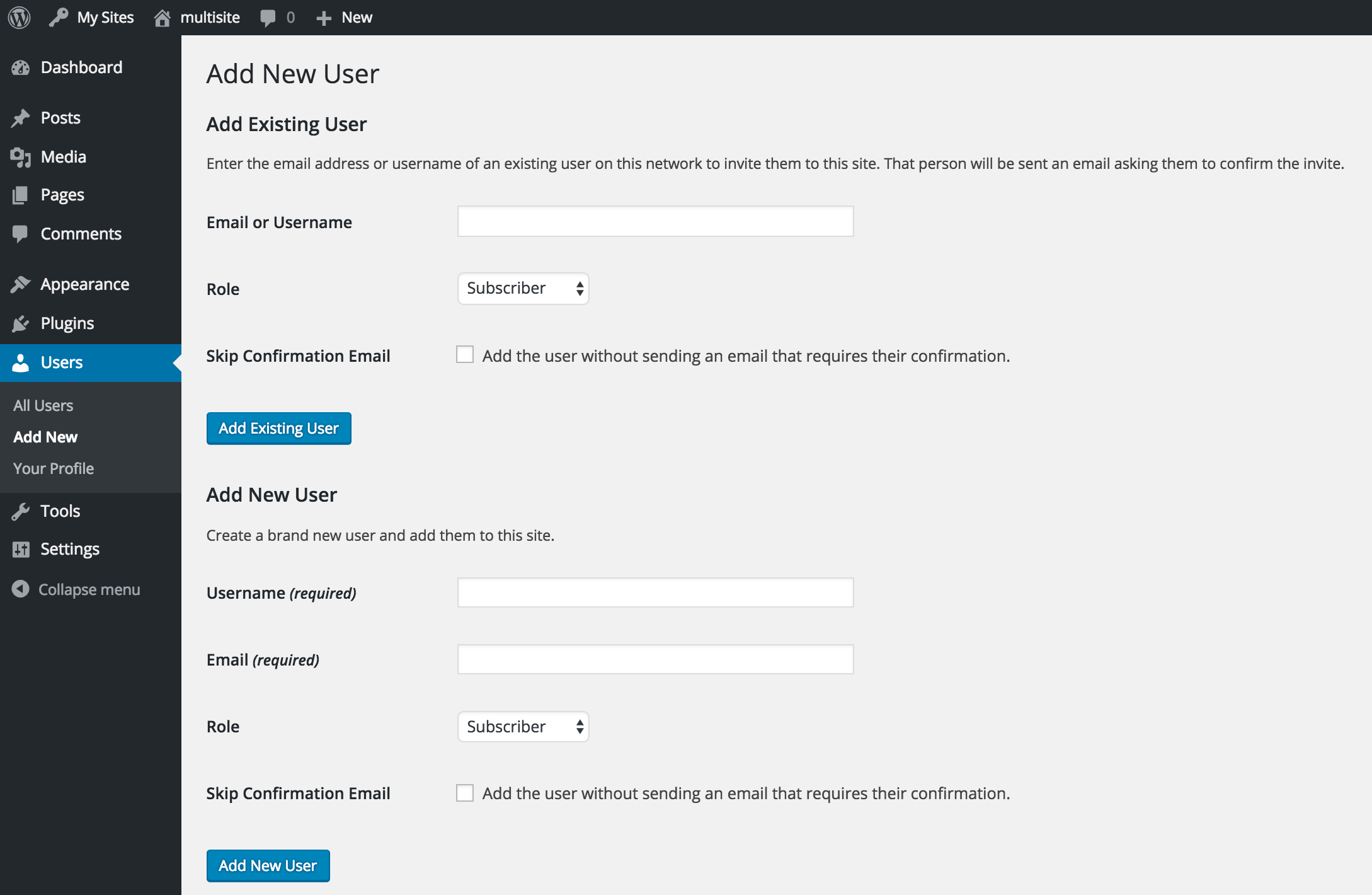 I'd love to improve the UX on this screen, ideally by combining these forms and then use some JavaScript to conditionally display/hide the email field only needed when creating a new user. Alternatively, tabs could be leveraged to have each form on a separate page.

Thoughts?

Note: I also wrote a simple proof-of-concept plugin called ​Simple User Adding that could be used as a playground for this enhancement.