Remove title attributes: the Plugin details modal.
Description
See related #24766 and all the following tickets about title attributes.

In the Plugin details modal there are four title attributes, see screenshot below: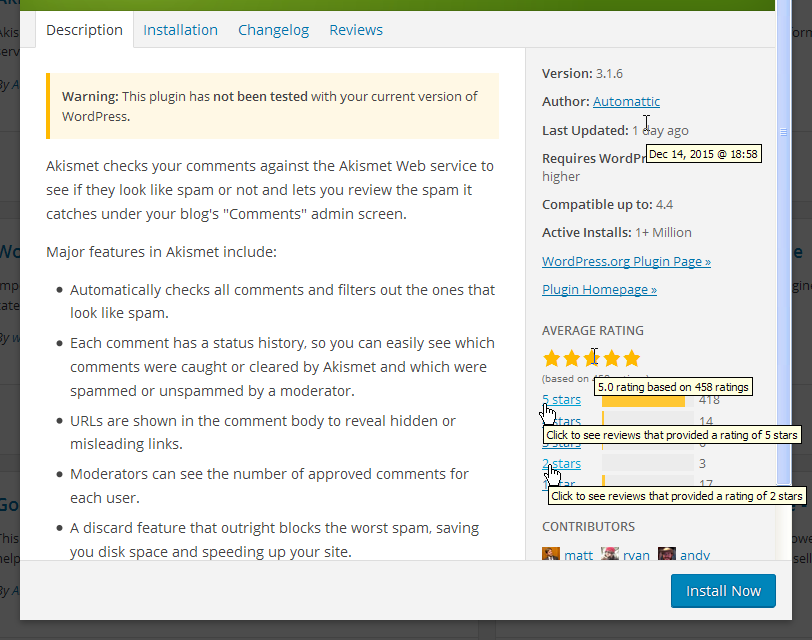 I'd probably consider to show the expanded date in plain text.

Star rating: probably in a screen-reader-text and hide the current "(based on 458 ratings)" with aria-hidden

5 stars, 4 stars, etc.: probably as above and I'd remove the word "Click to". They also open in a new tab/window and there's already a ticket for that.